Affiliation checks
SPARK uncovers hidden affiliations between companies and individuals.
The system creates comprehensive corporate trees, revealing current and historical connections that are not always immediately apparent.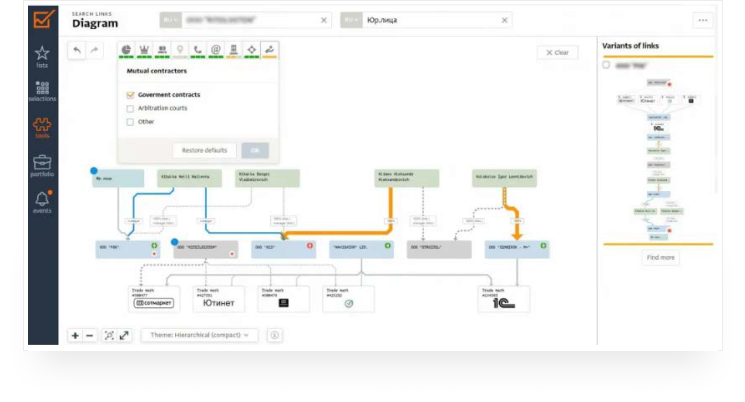 Sometimes companies may have a significant number of connections, which can make the due diligence process considerably longer.
SPARK can help you narrow down the links by using relevant filters such as share capital, historical connections, company management and trademarks.
LEARN MORE