9 Jun 2018
Underworld or wonderland: business in Russia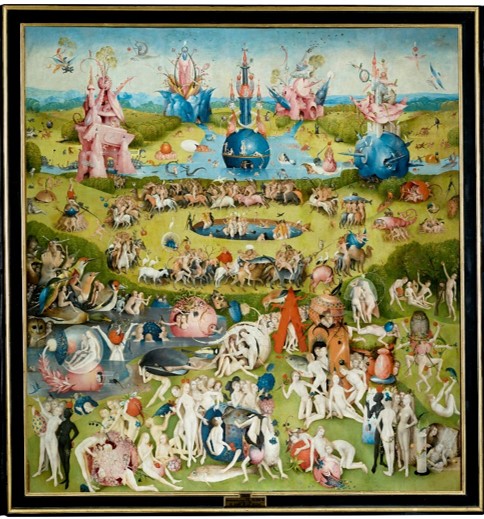 The Garden of Earthly Delights in the Museo del Prado in Madrid, c. 1495–1505


Attributed to Bosch

Listen to yourself
Are there still opportunities for your business to expand in your local market? If the answer is "No", keep reading. At some point, you will have to decide whether there is a need for your business to expand beyond the local market. There are common reasons that can encourage you to do so: new opportunities can bring an increase in sales and an improvement in profits as well as short- and long-term security.
Once you start to explore the territories where growth can be achieved, there is a high probability your market research will bring you to Russia. At this stage, you will have to decide whether you want to seize the potential opportunities that this country has to offer.
But what is it like to do business in Russia?
Russia at a glance:
The world's 12th-largest economy, with business earnings of $3.7 trillion and profits of $255 billion (The International Monetary Fund, World Bank, SPARK-Interfax);
The world's 19th-largest exporter and 24th-largest importer. In 2017, export trading increased by 24.8% and import trading rose by 24.5% (The World Factbook);
Foreign trade turnover exceeded $584 billion in 2017, a year-on-year increase of 24.8%. Traditionally, the European Union has been Russia's largest trading partner, accounting for 42.2% of all turnover. Within the European Union, Germany, Italy and the Netherlands have been Russia's key partners (Federal Customs Service of the Russian Federation).
To make your decision about potential expansion into the Russian market, you must consider the strengths and weaknesses of particular industries. Below, you can find the industries with the best results in terms of output in 2017 (Federal States Statistics Service of the Russian Federation).
Mind the risks
Despite the benefits, opportunities for growth can bring new risks and challenges, but this should not discourage organisations from expanding. Instead, companies should take the steps needed to minimise the potential dangers new markets could pose to their businesses.
General obstacles to consider:
Transactional units. If you plan to invest in a Russian company, think about the size of the enterprise and the number of years it has been in operation. According to SPARK-Interfax, nearly 800,000 legal entities in Russia have similarities with shell companies.

Payment discipline. The way a company pays its bills can say a great deal about its reliability and its stability on the market. Delays to payments could be an early warning sign of impending financial difficulties. It is also important to take payment traditions into account, which may differ from country to country. For example, big companies in Russia typically pay better than smaller ones.
Companies under European and American economic sanctions. To comply with regulations, it is important to make use of reliable analytical tools that provide you with the most up-to-date and relevant information.
Enhance your opportunities with greater knowledge
Accurate and reliable information is one of the keys to success in business. Over the past 30 years, Interfax Information Services Group has been the professional provider of business and financial products on Russia for decision-makers around the world.
Interfax has successfully transformed itself into an information company, creating professional IT solutions tailored for risk assessment, compliance, due diligence, KYC, and business and financial intelligence.
SPARK-Interfax is a comprehensive solution for the verification of any legal entity, private entrepreneur, shareholder and director in Russia and the CIS countries. Over the past 15 years, we have gathered and analysed information from over 65 official sources to assist in exposing the risks and opportunities of doing business in these markets.
SPARK-Interfax at a glance:
Cross-jurisdictional data search and analysis

Business identification and verification

Risk assessment

Compliance procedures

Risk watchdog

Affiliation checks

UBO identification

Media screening and reputational risks

Сustomized profile reports
Arbitration court rulings
Be open-minded
Difficulties can be experienced in any market, but with the right tools and sufficient research you can be prepared for any situation. Taking the right precautions will minimize your vulnerability and provide you with the assurance you need.
Everything I was sure or taught to be sure was impossible, has happened. Winston Churchill