2 Nov 2022
Mangazeya owner Sergei Yanchukov: Our strategic plan is to mine more than 10 tonnes of gold and branch out into other metals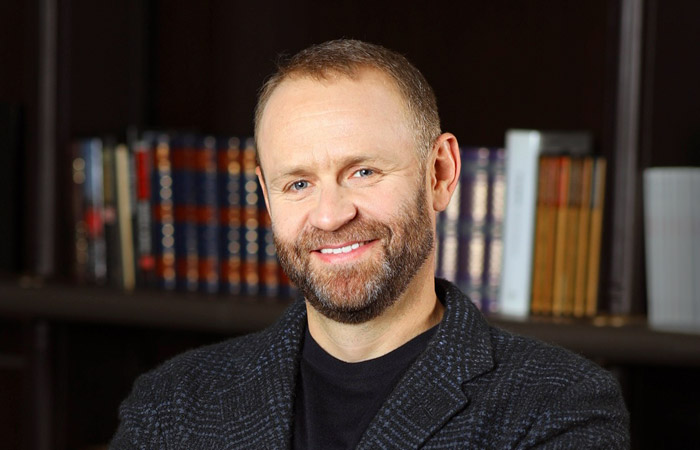 Sergei Yanchukov
Photo: Press-office
Mangazeya Group's gold mining division, one of the top 20 Russian gold miners, delisted from the Toronto Stock Exchange in July. Sergei Yanchukov, the founder and owner of Mangazeya, told Interfax in an interview about what led to that decision, as well as the company's projects in the Trans-Baikal region, the current state of affairs in gold mining and plans to diversify the business.
PUBLIC LISTING AND FINANCING
Q.: Was the delisting decision an ad hoc one or had it been long in the making?
A.: For us, this was a strategic decision, we had been moving towards it for several years. But the foreign political situation was a trigger, and we began to step things up, using the opportunities that had opened up.
We do not do any business in Canada and there was no added value from having a company listed there. Moreover, ownership through a network of offshore companies in a network of jurisdictions from Canada, the Virgin Islands, Cyprus, and only then Russia, has no business logic and carries additional risks even in when times are calm.
Anyone in Canada might ask: what are they doing here anyway? Their market is set up like this: it is largely supported by small investors, pensioners, and individuals. And there was no interest in our company on their part, since it is relatively small.
Q.: Might the company consider floating shares on a Russian exchange in time?
A.: Of course, there is that possibility, but we are not thinking about it yet. Here's how we look at it: the company must probably grow three times bigger to think about it seriously. The markets will open up by the time we have grown. This is not in our immediate plans.
Q.: Will you keep your reporting in the form in which it has been?
A.: Yes, of course. The fact that we had to make sufficiently detailed and quality reporting in accordance with IFRS is an advantage, an additional competency. Good management reporting is the basis of any successful company, so we will not only retain this competency, but will develop it in every possible way. This disciplines the management team.
Q.: Do you think that the closure in publicly listed terms of many gold mining companies that we have seen in the last couple of years poses a risk to the sector from the point of view of attracting investors?
A.: I don't see a risk. By and large, this whole system was created just for Western investors, we did it the way they usually do. That's no longer an issue.
Now, everything is based on investment that can be found within Russia. In general, this is enough to develop.
We have a huge number of opportunities in the industry to get reliable information besides reporting. We understand and know what is going on with our colleagues, because there is public geological information, there are blueprints that are undergoing appraisal, and so on. There is simply live communication.
The quality of governance, if that's what you mean, will definitely not deteriorate. I'm not talking specifically about Mangazeya now, but even those companies that raised a lot of money on the public market, and for which all this made sense, in my opinion, got so top-heavy with independent directors, with all these policies that, generally speaking, has nothing to do with business.
Summing up, if we have resources inside the country, we should build on what is needed here.
Q.: And to what extent are the volumes of financing, including by banks inside the country, sufficient to meet the sector's needs?
A.: We see absolutely no change. Of course, in the first few months after February 24, the banks experienced some stress, but then everything settled down. The question is whether a bank is ready to finance a particular company: they don't give money to just anyone. When making a decision, they evaluate whether the team is capable of implementing a project. You must, of course, have the required debt-service coverage ratio. If all this is in order then there are no problems.
Q.: What is the company's current debt burden?
A.: We have a comfortable leverage, which allows us to do new investment projects, let's say. We aren't ready to disclose the figures, we'll get to the end of the year. Then all will be clear. Our main creditor today is Otkritie Bank.
Q.: And it's probably one of the key buyers?
A.: No, it's all changed now. When discounts began, banks let us go to other buyers. Our team constantly checks the market, sells to those banks that give the best price. We have more than 10 permanent agreements with all major banks.
Q.: Have you had experience of standalone exports?
A.: Yes, we've done two trial deliveries, but now the discounts inside Russia are such that exports are not interesting. We did not sell with discounts of 15-17%, there were always some other opportunities.
It seems to me that banks are interested in metal in order to close positions. Previously, they had positions in the form of derivatives. All that came to an end on February 24. So they are simply closing these positions with physical metal - the price is low. Also I think individuals are buying it too.
Q.: Do you still have any hedge contracts? When the discounts began, was it possible to sell at the previous prices within the framework of hedge contracts?
A.: Yes, we have hedges. But the situation has not helped us. It all depends on the bank, it's different for everyone. We and Otkritie still live by the logic of our contract.
Q.: Are there large volumes there relative to production?
A.: Considerable but not very large, less than 50% of annual production.
FORECASTS AND PLANS
Q.: What is the company's production plan for this year?
A.: We plan to produce more than 3 tonnes of gold and grow by 15% compared to last year. The growth is being driven primarily by the Nasedkino mine.
Q.: And costs?
A.: As for the costs, we will be able to say for sure only at the end of the year. The picture will be irrelevant right now because this year is not like any other. At first, the costs rose very dramatically, because the dollar was worth 100 rubles, and many cost items are pegged to the dollar. Then these dollar positions began to decline, but did not fully correlate with the exchange rate.
I think that costs will rise slightly for the year. But there will be no big drama. The main profitability factor is the price of gold. First there were big discounts plus a strong ruble, now there are smaller discounts, but the ruble is still strong. We expect that the rate will be around 75 rubles per dollar, and it will become more comfortable.
Q.: You cannot control the ruble's exchange rate and the price of gold, but costs are something that the company can somehow influence.
A.: But you can't slash the payroll. This is absolutely irresponsible, it is wrong – that's what I think. On the contrary, when the SMO started, we tried to support people. We live in the country, we didn't come from outer space to mine gold.
Or if, for example, spare parts have risen in price due to parallel imports, what can you do about that? We need to optimize the production process, increase operational efficiency - this is what we always do, this is our daily work. And we are achieving certain results. But if revenue, for example, fell by, say, 40%, you can't go and slash costs by 40% - that's not how it works. It's just that if you don't have money, you won't be able to develop new projects.
Q.: But isn't the margin in gold higher than in development?
A.: It depends on the mine, on the grades, it happens in different ways, you can't generalize. If your mine produces 500 kg of gold, and the grade is less than 1 g/t, then you will not have a margin. We used to have a margin of 40-50%. What it will be this year, I cannot say for sure, but it is clearly lower.
Q.: What are Mangazeya's grades today?
A.: At Nasedkino, which now accounts for the bulk of the production, 2-3 g/t. It's lower at Kochkovskoye and Savkinskoye.
Q.: I gather you want to expand Nasedkino, partly to be able to move feedstock from Itaka if necessary.
A.: Yes, we are looking at upgrading Nasedkino to 1.9 million tonnes of ore, some of it from Itaka. After we completely bought out Itaka from A1 at the end of 2020, we did a fairly large amount of geological exploration work and processing studies. The JORC compliant resources there, estimated at about 148 tonnes of gold, are being increased. The studies determined that some of the resources at Itaka are refractory and some are oxide. We understand that the oxide ore processes well using the Nasedkino technology.
Q.: Has Rostec finally pulled out of this project?
A.: Everything was very straightforward with Rostec. We had a joint venture, Rostec had an option and they exercised it a long time ago, in 2018. But we have maintained good partnership relations, mutually beneficial cooperation worked out for us.
Q.: What are you planning to do with the Itaka and Nasedkino refractory ore?
A.: There's no refractory ore at Nasedkino, and technological research needs to be completed at Itaka. Some of the ore there may not be very floatable but it is cyanidable. It will be possible to say something for sure only at the level of a feasibility study. Preliminarily, we are talking about a small plant, which will obtain an end product from some of the feed, and flotation concentrate from the rest.
Q.: What sort of timeframe are we talking about?
A.: A mine takes three or four years to build. Plus a year or two for design and there's your timeframe. At the end of this year, we should receive enough technological research to make an investment decision - whether we go into the project or wait until macroeconomic conditions change for the better.
Nasedkino's expansion also depends on technological research.
Q.: Are you considering standalone refractory feed processing?
A.: We certainly are. And a lot has already been done. But this is a long process. In fact, for the whole of this year we have been engaged in technological research both at Itaka and at Kochkovskoye. Various Western engineering companies have gone, but that's okay.
Q.: Volumes have been decreasing lately at Kochkovskoye, I thought it was coming to the end of its life.
A.: Well, there is only a small cap of oxidized ore on top.
Q.: So you don't plan to offload this deposit yet?
A.: Definitely not.
Q.: Can there be flotation there too?
A.: Of course. But there will also be more clarity towards the end of the year. These are roughly parallel processes.
Q.: And what's going on at Savkino?
A.: The last reserves are being mined. But, again, a production base has been created at Savkino, so we will be neither closing it nor selling it. We plan to develop the asset by bringing nearby fields on board, there are such options, and we are working on them.
Q.: Big plans, ambitious and probably very expensive.
A.: Not cheap.
Q.: Is there any understanding of capex in the near future?
A.: It depends what we do. When we have the whole picture then we'll be able to say. Maybe we can break it down into stages.
DIVERSIFICATION
Q.: What are the distances between assets? Is synergy possible?
A.: One of the main advantages of the Trans-Baikal Territory is, of course, infrastructure. I have experience in Yamal, where 20 km of road costs fantastic money, because there are swamps and lakes everywhere. But Trans-Baikal is dry, a road doesn't cost the earth to build. Second, there is good power supply, no need to rig up 2,000 km of power lines. Thirdly, the number of railways.
It is 200 km between Itaka and Kochkovskoye by helicopter as the crow flies, and something like 600 km by road. But there are railways everywhere: from Itaka to the railway 30 km, from Kochkovskoye to the railway - 20 km, load something here, unload it there, and that's it. The distance between Itaka and Nasedkino is 42 km. That is, synergy is possible this way and that.
Q.: Has there been any desire to diversify across the region?
A.: We have a resource base in Trans-Baikal, which we believe to about 250 tonnes of gold, give or take, with a production of about 3 tonnes per year. So our main task is to develop what we have. Yes, we are constantly looking around us at assets, including in other regions. But going beyond the Trans-Baikal would not be easy from the point of view of management, each region has its own specifics. Well, again, it all depends what kind of asset.
Q.: Do you have any assets in mind in the Trans-Baikal?
A.: Well, we are looking at something, but we can't say anything yet.
Q.: It has been reported that the company wants to branch out into other metals.
A.: Yes, we have such a strategic plan. After crossing the production level of 10 tonnes of gold, we would like to branch out into other metals, for example copper or platinum group metals, perhaps rare earth metals. We now have a polymetallic area in Trans-Baikal, but there's nothing specific to talk about yet - it's a greenfield, at the very beginning of geological exploration. It will only be clear in two or three years will whether there is a deposit there.