1 Apr 2014
President of International Group of LNG Importers Domenico Dispenza: Global LNG demand holds firm
Domenico Dispenza, president of the International Group of LNG Importers and former chief operating officer of Eni's gas and power division, speaks to Interfax about the group's new report on global LNG imports for 2013.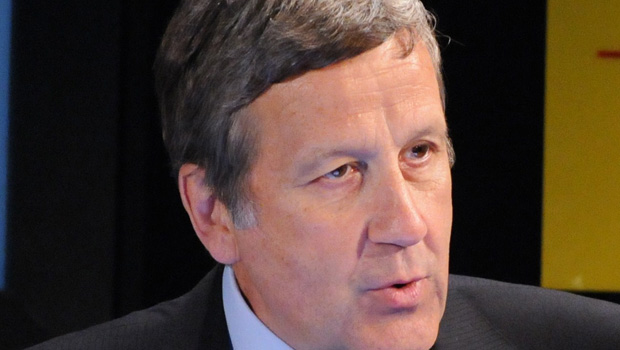 Domenico Dispenza (GIIGNL)

Question: The volume of LNG traded slipped by 1.9% in 2012, declining for the first time in 30 years. What happened in 2013?
Answer: This year LNG volumes remained stable. What is really interesting is if you look at divisions by region, Asia took around 75% of all LNG volumes in 2013, while 15% was taken by the Americas and only 10% by Europe. This is an incredibly big change. In the past, Europe took very large quantities, but now South Korea, for example, is importing more LNG than all of Europe. That's an incredible change. Before the recession, Europe imported around 30% of all LNG.
Q.: So is Europe re-selling its cargoes? Where are they going?
A.: Some cargoes are going to South America, but most of them are going to AsiA. This is happening because normally there is an obligation under the delivery ex-ship contract to send the cargo to the port specified in the contract. Fr om that moment on, shippers can unload the cargo, reload it and send it wherever they want.
This is happening a lot in Europe now. Around three years ago, consumption in Europe was more than 500 billion cubic metres per year. Now it's decreasing and decreasing, and has fallen to around 470 bcm. So the recession is still going.
But the drop in imports is not only because there's been a decrease in demand for gas, but also because of a change in structural demand. Structural demand is affected by higher efficiency, because if you have higher efficiency you consume less, of course. At the moment, firstly, there is an industrial recession, so there is lower use.
But secondly - and this is a very bad sign - there is more coal consumption in Europe, and this is because coal is easily available and its price has decreased.
This is a consequence of the shale gas revolution in the United States - because the price of gas in the US has gone down, there is no more space for coal there, and it is exported to Europe at a low price.
It's a bad development because it causes more pollution. There has been an increase in carbon dioxide production in Europe.
So Europe is in a strange situation right now. It has billions and billions of euros of subsidies for renewables, but at the same time CO2 production is increasing. I think Europe needs to think more about its policies.
Q.: Italy in particular has seen a big shift in recent years. Four years ago it planned to become a European LNG import hub with lots of new terminals proposed, but most of those projects have since been scrapped and it is importing little LNG. What happened there?
A.: Italian demand has decreased, as has the rest of Europe's. But there is quite an interesting element, which you will see in the report. If you look at the rate of use of LNG regasification terminals in Europe, it is at a historical low.
This means that, instead of working as they should, at maximum rates - say 7,000 or 8,000 hours per year - now they are working at around 1,000 or 1,500 hours per year.
Since there have been big investments made, this means someone is losing money. So at the moment nobody is encouraged to build new LNG terminals, because there is plenty of regasification capacity in Europe but nobody is using it.
Q.: With tensions rising between Europe and Russia in the past few weeks, there has been speculation their relationship will cool and Europe will focus more on breaking its dependence on Russian pipeline imports. Could this lead to an increase in European LNG imports, or will new pipeline developments cut into the share of LNG?
A.: It's quite difficult for me to comment on the relationship between Europe and RussiA. What I can say from experience is Russia has shown a pragmatic approach to price renegotiations, so we hope this political crisis will not affect the good relationship that has existed in the past.
I hope everybody looks more closely at the reality of the situation and less at other aspects. Russia should be more realistic, and look at the reality of the European market and take in the consequences - being more flexible in terms of the price of gas, or even the conditions of delivery. That's the reality in Europe.
Q.: Moving on to Asia, there was a lot of talk at Gastech about the rise of an Asian LNG hub, especially with the startup of Singapore's LNG terminal last year. Do you think Singapore can become an LNG hub?
A.: Asia alone is using 178 mt per year, so it's clear the dimensions should allow for the creation of a regional hub and spot market - so the gas can be priced by itself and not linked to oil or another source of energy.
Having said that, while it's true many Asian countries want a hub to be created, for the moment, the conditions needed to create one are not there. Many people in Asia know the recipe to create a gas market, but the ingredients are missing.
There is not enough interconnection, and interconnection is a necessity. One of the reasons is,there are not enough pipelines connecting countries and there are not enough pipelines in any single country, such as Japan.
Singapore cannot create a market by itself. The market could be created, but there is a need for additional infrastructure, there is a need for a multitude of suppliers, for flexibility in contracts, and even for different regulation by governments.
A new gas pipeline coming from Russia to China would in the region's favour, although [Gazprom Deputy Chairman] Alexander Medvedev has not been able to close the deal in 15 years. Connections by pipeline between Japan and Russia would be much easier and more convenient, with a distance of 800 km.
Also, pipeline connections between countries such as South Korea and countries in Southeast Asia such as Thailand are the types of connections they need - not only by pipeline, but also connection of the grid. Those are conditions needed to create a real gas market in AsiA.
Q.: Many Asian countries have government-fixed gas prices, which create a big gap between domestic and LNG prices. Do price caps hinder countries such as Indonesia or India from increasing their LNG imports?
A.: When we speak of a gas market, we mean a free gas market - a market in which the prices are fixed by wh ere the demand and offer meet. Of course, any cap works against this; you cannot foster a gas market with limitations such as price caps.
Unless - although this is another story - the government decides to fill the difference between the price it wants and the energy market price, so it provides a kind of subsidy.
But it cannot say 'the price of gas should be capped at this level and the producer should take this much' - that's a limitation.
Q.: Indian importers have talked about the potential for swap deals - for instance sending their US LNG imports to Japan, and Japan's Qatari imports to IndiA. Are these types of deals feasible?
A.: It will be feasible when there is an LNG market. At the moment, it would be impossible because the contracts don't allow it. But all the contracts to bring gas from the US are flexible, in the sense they are either for free-on-board delivery or without destination clauses.
This means that, once bought, this gas can be freely delivered wherever the need is. This represents a big change; it's a real start for the Asian gas market.
Q.: Your report found Latin America's LNG imports went up by 4.9% in 2013. What changes are you seeing there?
A.: For at least one of the big importers in South America, gas competes against rain, because when there is a drought and hydroelectricity isn't produced, it needs to import gas. So, strangely enough, the demand is linked to the amount of rain that has fallen.
When there is a lot of rain, South American countries - mainly Brazil - do not import much LNG. When there is a drought, they import LNG.
Q.: Long-term contracts for US LNG supplies have mostly gone to Asian buyers so far. Why aren't more South American buyers signing up?
A.: All of those projects that have contracts with Asian buyers are authorised to export to non-free trade agreement (FTA) countries. They could already export to South America with FTA authorisation.
However, South Americans are not signing long-term sales agreements at the moment. Asian buyers are more interested in these types of contracts.
Long-term contracts will come for South American buyers too, although their gas demand often depends on the amount of rain, so they are not eager to sign long-term deals.
Q.: There are always different views on whether there will be enough demand to satisfy all of the LNG projects planned. What is your view?
A.: I think there is still a large demand growth in Asia; we're not necessarily at the stage at which demand is more or less satisfied. Consumption will grow, but it will grow with Asian economies.
Countries such as China or India have a very high demand for gas, but this large demand is limited by price. So there is high demand, but not necessarily at today's prices.
If there is additional supply coming from the US and Australia, I think demand and supply will meet. Except for Europe, the rest of the world is asking for gas, so demand will grow.
I don't think demand will grow much for Europe - at least not next year. Maybe the situation will change after that.
Q.: PNG LNG in Papua New Guinea and Queensland Curtis LNG (QCLNG) in Australia are the only two projects expected to come online this year. What is your forecast for 2014 and the coming years?
A.: The big change will probably come around 2018-20, when projects in the US, Mozambique and other places come onstream, so there will be a lot of new LNG. I don't think LNG volumes will increase in 2014, because there is not really any additional LNG capacity coming onstream.
It's only PNG LNG and QCLNG, and those will probably come onstream at the end of the year. Also Angola and Algeria will probably sell more cargoes this year.