4 Apr 2022
RAS professor Alexander Lomanov, IMEMO researcher Sergei Lukonin: One Mountain Cannot Contain Two Tigers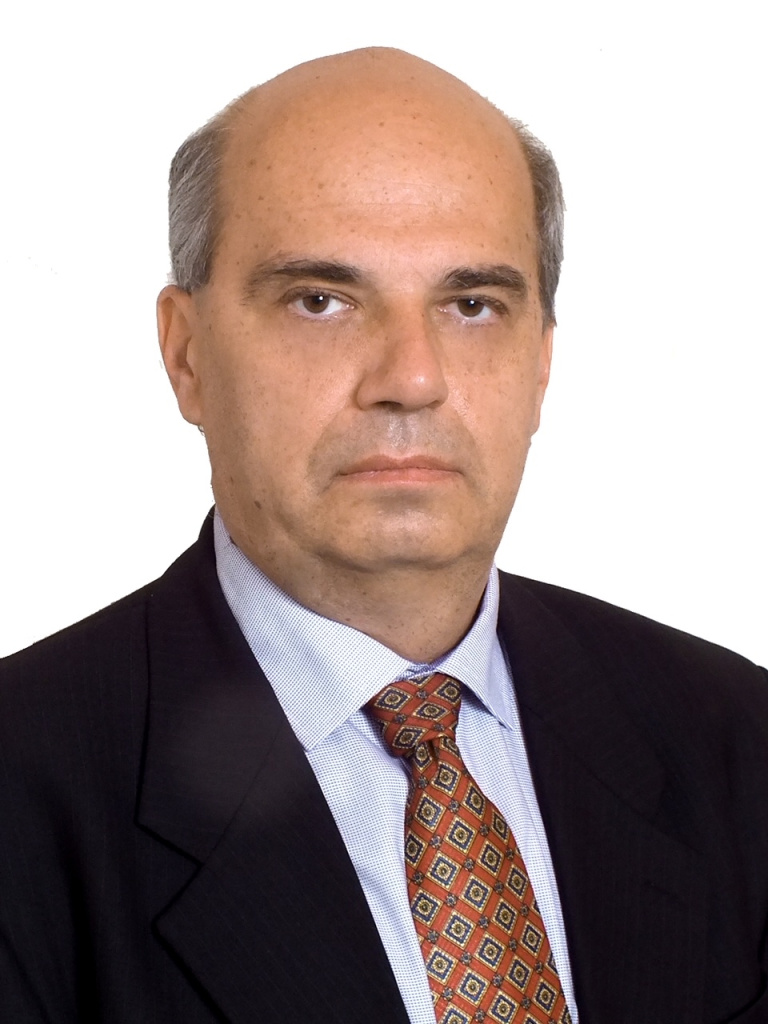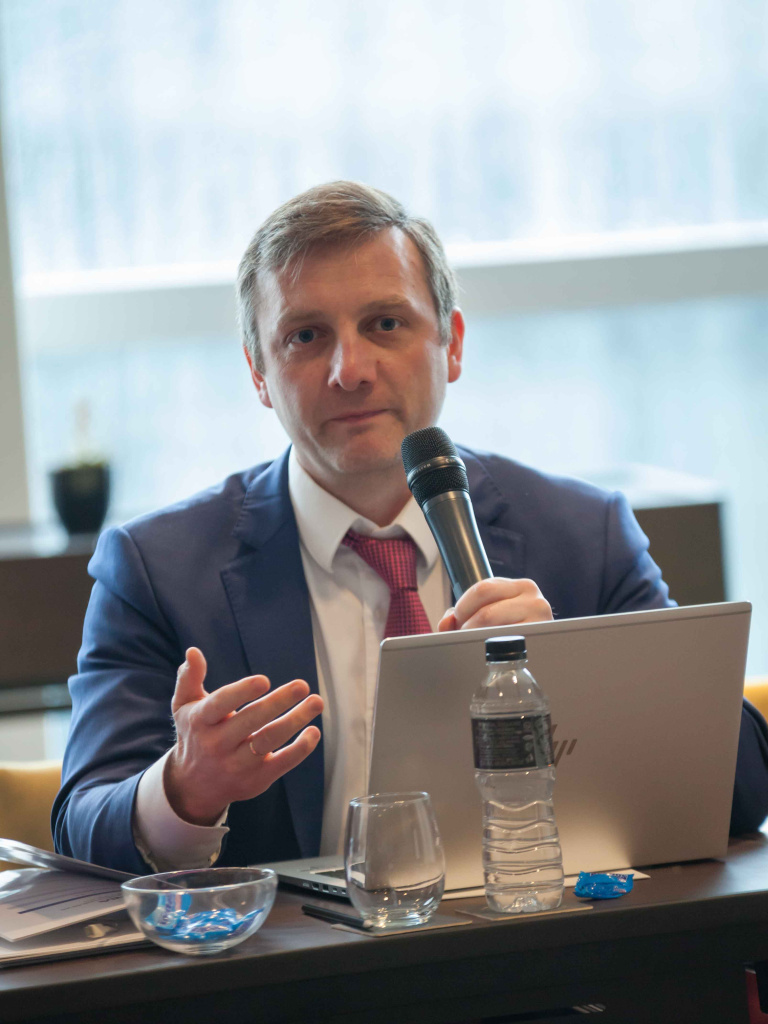 Alexander Lomanov, Sergei Lukonin
Courtesy photos
The visit of Russian Foreign Minister Sergei Lavrov to China has again shown that Russia-Chinese relations are stable amid the changing international environment, with both countries advocating a multipolar world and opposing U.S. restrictions.
Interfax special correspondent Vyacheslav Terekhov discusses the interdependency in Russian-Chinese relations with IMEMO deputy director, Russian Academy of Sciences professor Alexander Lomanov, who specializes in China, and IMEMO researcher Sergei Lukonin, who specializes on China's economy.
Question: The foreign ministers of Russia and China spoke in favor of a multipolar world and against any sanctions. Chinese Foreign Minister Wang Yi has said many times that sanctions "will only lead to mutual harm, make the situation more complicated and strengthen the contradictions," while "countries and people that are not involved will pay for the conflict." What does this position mean? Does it mean a wise monkey sitting on a mountain top waiting for the outcome of a fight of two tigers to profit from their weakness? Both political experts and journalist recall this monkey more and more often when it comes to relations inside the Russia-China-U.S. triangle.
Answer Lomanov: It is recalled often but its true meaning is not understood accurately in the context of Chinese culture. The thing is that the Chinese original says that a shrewd hunter rather than sly and prudent monkey is sitting on the mountain. He is patiently waiting for the tigers to harm each other to make trophies of both of them. That is why Chinese culture doesn't laud the one on top of the mountain but warns the tigers locked in the fight that they will be first ones to be harmed. In other words if two large players are fighting, both of them will lose if there is a third party that is ready to get engaged and profit at their expense. The player on top of the mountain is a negative one. The proverb blames him.
Q.: What does the image of two fighting tigers mean if we speak about the present day?
A. Lomanov: This is a good reminder that in the current complicated situation the dispute about who is a monkey or a hunter and where the mountain where one can safely hide out is irrelevant and untimely.
Today, the proverb about the tigers and the hunter and about the absence of a winner has become edifying. Over the past several decades Russia and China have been able to build up a huge amount of capital of mutual trust. The two countries have come very closely together. Clearly, Moscow and Beijing will both win if they surely see in each other a secure like-minded person rather than a sly monkey.
Q.: The events in Ukraine have put everything and everyone in their place. In China, the policy of the Communist Party and its leadership is of course the key thing. But still there is public opinion, there are serious experts who share other views and support their Western colleagues.
A. Lomanov: At the early stage of the Ukrainian crisis the Chinese expert community started to dither. Experts started to say China will not be able to live without trade with the United States and ties with Russia could be sacrificed, if need be, for this goal. Some experts believe that this will allow Beijing to make "a great strategic breakthrough" and win the sympathy of the West, which being thankful for the betrayal will give up attempts to isolate China, will stop imposing sanctions, while America's hostility towards China will change to a friendly position and the whole world will laud China. This reminded me of the Soviet illusions of late 1980s and 1990s.
It should be admitted that by now the number of Chinese voices advocating a "rejection of Russia" has visibly diminished. Inside China, a clear official policy regarding the Ukrainian crisis has emerged. The Chinese-sponsored six-point peace plan is a proof for this. It is aimed at solving humanitarian problems.
This is a good and the right imitative, and it, as it is sometimes interpreted, does not envisage China's mediation in solving the conflict. Chinese leader Xi Jinping at talks with [U.S. President Joe] Biden clearly called on the U.S. and NATO to start dialogue with Russia to overcome the European security crisis. Xi backed the call with the Chinese proverb - let he who tied the bell on the tiger take it off. In other words, China considers the West's misguided policy, NATO's enlargement to the east as the core and primary reason for the current crisis. That is why the West should take the bell off, meaning that it should de-escalate the crisis with regard to Russia's interests.
The western interpretation reduces China's 'mediation' to exerting pressure on Russia, but China is not going to take this path. Beijing isn't saying that the special operation must end and the parties must return to initial positions. It is calling for the creation of a new European security architecture which will lead to both the resolution of this crisis and the prevention of such crises in the future.
Q.: Is China learning any lessons?
A.: This is a very important and serious question. What actions will follow the conclusions drawn?
In the military-strategic sphere, the U.S., keeping in mind the nuclear apocalypse, refuses to get deeply engaged in the Ukrainian conflict as Russia's opponent. It is possible that this will convince China of the need to considerably bolster its nuclear potential in order to prevent U.S. military interference in the future in the event of a conflict surrounding Taiwan. This isn't the sole potential hot spot. The U.S. and China could clash in South China Sea, in a distant maritime zone, and on land around China's periphery.
The second lesson is in the sphere of import-substitution. This is a strategic problem for both Russia and China. It became acute long before the current Ukrainian crisis. China understood its vulnerability to Western supplies after the 'trade war' unleashed by [former U.S. President Donald] Trump, and the swift movement towards import-substitution began in 2019. Looking at the current set of anti-Russian sanctions, China is able to evaluate them and assess the resilience of the national economy to similar stress. Beijing understand well that it is not ready to confront with Washington on a comparable scale. The U.S. is using this, it is putting pressure on China, blackmailing it with halting the supply of electronic components, depriving it of software, as well as secondary sanctions. However, China said 'no' to Trump four years ago, when it was much more vulnerable to foreign economic pressure. Now its import-substitution successes are more vivid, while possibilities to safeguard against foreign pressure have grown proportionally.
It's quite clear that when China substitutes key foreign technologies, it will start to supply them on large scale and commercial basis to Eurasia, the least developed countries, and then to the developed countries. The global economy will be fully reformatted, and the niche of Western producers could shrink significantly. The prospect of China's import-substitution is a strategic challenge for developed industrial powers, since they will strongly affect their economic interests and give rise to global changes of the global economic architecture.
That is why it's not hard for China to say 'no' to the U.S. in response to its demand to exert pressure on Russia under the threat of expanding sanctions. Beijing is alerted but not intimidated!
Q.: We spoke about China's official policy. What do Chinese companies think, and how do they act? What is the policy of Chinese companies amid U.S. sanctions?
A. Lukonin: What are the main difficulties for Chinese companies? They can be described in one word – a mess. The number of sanctions is so large that Chinese companies so far cannot understand them completely and build a safe cooperation pattern. That is why there are problems as far as trade and economic cooperation is concerned.
Simple goods have continued to be exported to Russia provided that they are paid for in yuan. Complications arise as far as high-tech equipment is concerned. First of all, some Chinese companies depend on Western technologies themselves, meaning that their end products have an intellectual component of the countries that joined the sanctions. Secondly, the American and European markets are more important than the Russia simply because they are bigger.
Proceeding from this, the policy of Chinese companies producing simple retail goods is to work the way they previously did provided that payments are made in yuan. At the same time, Chinese companies making high-tech products make the utmost effort to evade anti-Russian sanctions.
Large Chinese companies are 'twice shy,' as no one needs additional problems. They have enough of their domestic ones. For example, some of them agree to ship goods to a formal Chinese address, a Chinese or Hong Kong entity, which in turn exports them to Russia. In this case, Russian exporters need an entity registered in mainland China or Hong Kong. There could be arrangements involving Dubai and jurisdictions. However, these are temporary and emergency arrangements for solving immediate problems. No strategic mechanism has been formed.
That is why I expect that new strategic cooperation arrangements between Russia and China will be built, and not only with China, but also with India and other countries that didn't join the sanctions.