8 Feb 2022
Deputy Director of IMEMO Stanislav Zhukov: Gas crisis is obvious result of regulatory failure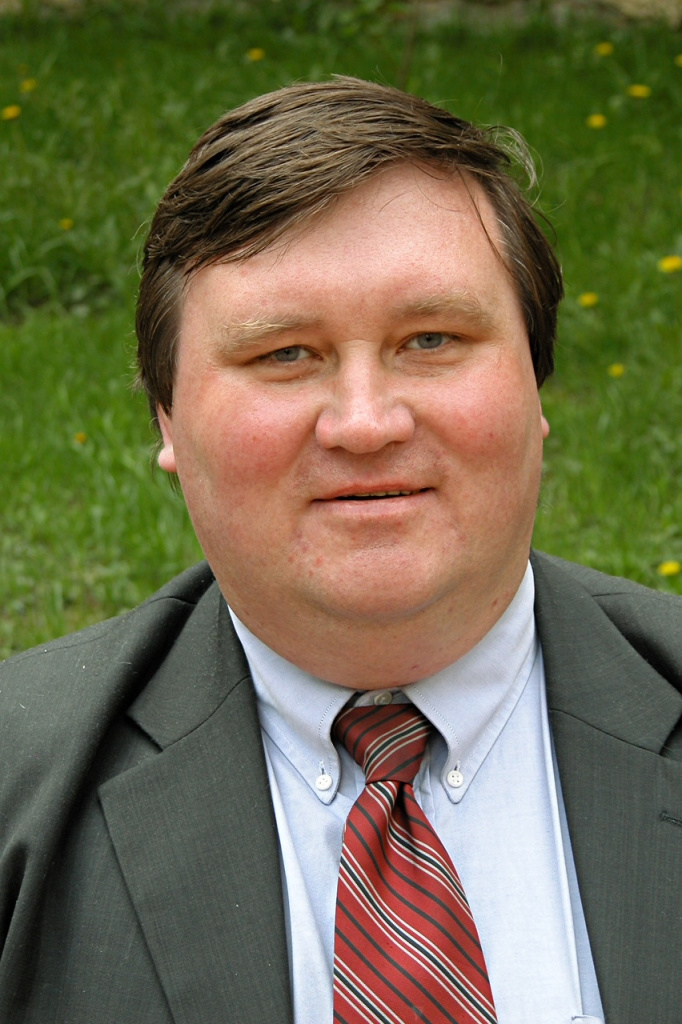 Stanislav Zhukov
Courtesy photo

The outcome of the talks between the Russian and Hungarian leaders and agreements to boost gas supplies to Hungary prompted a torrent of criticism in Europe and the need to take another look at the gas issue in Europe, or rather the gas crisis, primarily from a political point of view. Stanislav Zhukov, Deputy Director of the Institute of World Economy and International Relations (IMEMO) and a well-known energy expert, discusses the situation in an interview with Interfax Special Correspondent Stanislav Terekhov.
Question: What is behind the gas crisis in Europe? Political games or a shortage of gas? Some people reckon the conflict between the West and Russia will last until 2024. What do you think?
Answer: Oil and gas is of such importance in the global economy and in energy that it is hard to separate the influence of economic and political factors, but we can try.
The policies of regulators are behind this severest of gas crises in mainland Europe and in Britain. For two decades now regulators have consistently pursued a policy where the development of natural gas markets and the market for greenhouse gas emissions are secondary to the task of decarbonizing the electrical power industry. This has been the aim of the EU and UK climate and energy strategies, including the EU's first, second and third energy packages.
Electricity and natural gas market models totally dominated by spot sales were created, and prices in any remaining long-term contracts are pegged to spot market prices. The result of this policy is that electricity and natural gas prices soared as soon as demand steadily began to exceed supply.
The European Commission and industry regulators responded to the crisis by emphasizing its random nature. At the same time non-systematic factors did come into play such as a shortage of wind – Britain has had its calmest spell since 1961; weak solar activity; a fire that affected the power transmission line between France and Britain; and a marked increase in demand for LNG in countries of the Asia-Pacific region where economic performance is still strong.
What we have in reality is an obvious regulatory failure.
Regulators have not taken into account, or have been unwilling to take into account the fact that a fully liberalized natural gas market that is incorporated in electricity markets and markets for greenhouse gas emissions that are just as liberalized is highly volatile.
Both Russian specialists and independent British experts have predicted such an outcome on several occasions. Russia's Gazprom maintains that the best option for end consumers is the system of gas imports and exports under long-term contracts that has been in place for decades in Europe and that work on 'take or pay' or, for pipelines, 'pump or pay' principles and are coupled with the price of oil and petroleum products. This has made it possible to reconcile the asymmetric interests of gas exporters and importers, including hedging huge investments in the exploration and development of gas reserves. This system has been destroyed thanks to the efforts of the EU and Britain, although not yet entirely.
Finding a new balance of interests will be economically controversial and will take several years, especially given that a lot of not just market players but also players looking to achieve long-term political goals are involved in the process of reaching a new balance.
Q.: What are the biggest trouble spots in the gas crisis?
A.: As the crisis unfolds in real time there are, relatively speaking, two trouble spots: Poland and Ukraine.
Poland's long-term contract with Gazprom expires at the end of 2022, but Poland notified the Russian side back at the end of 2019 that a new contract would not be signed. At the same time, Poland expects to become a regional hub for the resale of Norwegian, American and Qatari gas with an eye toward the markets of Lithuania, Latvia, Estonia, Slovakia, the Czech Republic, Germany and Ukraine, for which gas connectors are being built.
Imports of around 10 billion cubic meters per year of Russian gas in Poland's gas balance should be replaced by imports of Norwegian gas via Denmark through the Baltic gas pipeline, the construction of which is being expedited and which should go into service in the autumn of 2022. LNG will be regasified at a terminal built in Swinoujscie, the capacity of which will, following expansion, reach 10 bcm per year. The terminal's resource base will consist of LNG from the United States, and in addition two long-term gas contracts have already been signed with Qatar. The United States, Poland and Ukraine in 2019 signed a strategic partnership agreement on energy security, which involves reducing dependence on imports of Russian gas.
The operator of the Polish section of the Yamal-Europe gas pipeline, the state-owned company Gaz-System, has changed the conditions for booking transit volumes effective from the summer of 2020, when a long-term contract for transit of Russian gas lapsed. Gazprom now has to buy capacity at auctions, and the operator has the right to terminate the contract if the volume of gas pumped is lower than agreed volumes. Gaz-System will set the tariff for gas transportation starting in 2023, and it plans to integrate the Yamal-Europe transit gas pipeline section passing through Poland into the nationwide gas transmission system. Gazprom will be able to use the gas pipeline, but on conditions that comply with European and Polish standards.
Q.: So much for Poland. What about Ukraine?
A.: Ukraine has purely economic reasons to worry about the rapid restructuring of the European gas market. There are three key things here. Firstly, Ukraine has refused to buy Russian gas directly since the end of 2015, replacing this with so-called virtual reverse flows from Europe. Russian gas does not physically cross the Ukrainian western border, but is taken from its transit flow, which goes to Europe through Ukrainian transit gas pipelines. This gas is formally registered in such a way that it is purchased from European companies. The transition to normal trading will cause its price to rise. Secondly, there is a contract for the transit through Ukraine of 40 bcm of Russian gas per year until the end of 2024, and Gazprom pays for the pipeline's capacity, regardless of the actual volume of gas pumped, by the 'pump or pay' principle. Ukraine's role as a transit country for Russian gas to European markets will diminish if the Nord Stream 2 gas pipeline is launched, and its export revenue will also reduce significantly. Thirdly, domestic gas prices for Ukrainian consumers have stayed low. The liberalization of gas prices for end consumers is a condition for receiving help from the International Monetary Fund. Clearly it benefits the Ukrainian authorities more to pass the buck and blame Russian policy for higher gas prices for households and industry.
Q.: Is it a dead end or is there a way out of the crisis?
A.: No, it's not a dead end, but there is no easy and quick way out of this situation. Two conditions are needed to restore some balance between supply and demand at a lower gas price in the gas market model that the EU and UK have created and continue to insist on.
Firstly, large volumes of gas exports are needed, even at current high prices. Secondly, exporters must increase supplies even as prices fall. At some point, this should reverse the situation, and the futures market will give a price signal that it has become profitable to start pumping gas into storage.
The International Energy Agency says this situation might not start to emerge until the second half of 2022.
Q.: The European Commission says in information that gas supplies from Russia were lower than expected. Gazprom has been fulfilling long-term contracts with European partners, but it has offered little or no additional capacity to ease pressure on the EU gas market. This is being seen as one of the causes of the crisis. Is this the case?
A.: The EU regulators responsible for energy policy do not regard Gazprom's policies or those of other natural gas exporters to the European market as being the reason for the crisis, although an investigation is underway: does the policy being pursued by Gazprom contribute to maintaining high gas prices on the European market? The leadership of the European Commission is weighing its public assessments carefully. We cannot blame Russia for high gas prices, EU High Representative for Foreign Affairs and Security Policy Josep Borrell said at the beginning of February, repeating the official line that this is the consequence of several factors.
There can be no other assessment, given that Gazprom strictly observes contract discipline on gas exports. The Europeans would like Gazprom to increase gas sales on the spot market. Gazprom continues to insist on the need for long-term contracts. Everything is moving in a vicious circle for now.
Q.: Officials in the U.S. presidential administration have said the White House is preparing to close a deal with major gas suppliers to ship liquefied gas on preferential terms on tankers to Europe. Last month a record number of LPG cargoes left the U.S. for European ports. Is anything known about any U.S. talks with Qatar and Libya on additional gas supplies to Europe?
A.: If we talk about Europe's technical opportunities to increase LNG imports, then theoretically several countries in Western, Eastern and Southern Europe - Britain, France, the Netherlands, Belgium, Lithuania, Poland, Spain, Italy and Greece – have enough spare regasification capacity to stem the shortage of physical gas being seen in the spot market. But the European gas pipeline network is still not dense or extensive enough to ensure that gas can flow between countries in such a way as to respond quickly to growth in local demand. That said, in the last decade both national budgets and the EU budget have financed the construction of cross-border gas interconnectors on a large scale.
As for global LNG supply, Russian and American LNG exporters hold the largest volumes of free, uncontracted LNG that is competitive on the European market from the point of view of transportation costs. Moreover Russian, Qatari and especially U.S. LNG exporters can also flexibly maneuver their LNG portfolios for delivery on FOB terms. Rystad Energy estimates that 56% of the 8.6 bcm of LNG imported by Western Europe in January 2022 came from the United States, 20% from Russia and 8% from Qatar.
European gas importers buy LNG in fierce rivalry with other importers, offering the best price terms. A global LNG market is evolving rapidly and is highly flexible. The speed of its development is set not by countries, but by companies, often giant international consortiums. The gas crisis unfolding in Europe is giving the LNG market a major boost. Despite the rhetoric and political maneuvering, the U.S. does not aim to interfere in this market. U.S. gas producers and exporters are the main beneficiaries of its development, especially in the present European gas crisis, as are all LNG exporters for that matter.
A.: Will this be an incentive to abandon Nord Stream 2?
Q.: Never say never. Nevertheless, without going beyond the framework of economic rationality, it can be asserted that Nord Stream 2 is a very large European project, owned and operated by a Gazprom subsidiary, the Swiss company Nord Stream 2 AG. The gas pipeline operator in Germany will be the German company Gas for Europe. The gas pipeline has obvious competitive advantages - more stable and predictable transportation tariff regulations in the economic and legal sense due to the absence of transit countries; shorter transport distance compared to transit through Poland and Ukraine; and finally, less exposure to geopolitical risks.
The cost of producing gas and transporting it will ensure that the gas supplied by Nord Stream 2 is competitive in price with any LNG suppliers. Only political decisions can undermine the project. The largest European firms participating in the project may abandon it under the threat of direct extraterritorial sanctions on the part of the United States. Germany's position will play the key role in this matter.
Q.: EU countries reduced their own gas production 28.8% in 2020, despite their gas shortage. And this tendency has been seen for the last ten years, although demand for gas has been growing. What is this connected with?
A.: The decline of Europe's own gas production is a long-term trend caused by the depletion of the North Sea fields. European production will continue to decline, making the economy more dependent on imports. Norway and the UK will do everything possible to increase gas production at least a little in the emergency situation that has been unfolding since the end of 2021. It is highly likely that the Netherlands will temporarily ease restrictions on gas production at the Groningen field, which were introduced due to its heightened seismicity. Emergency measures could help increase production by 7-10 bcm in 2022, but the long-term downward trend will not be stopped.
As for gas demand, the situation is more complex. Gas demand in continental Europe and the UK peaked in 2010. Gas consumption has been increasing slowly since 2015, but it was 50 bcm below the historical peak in the pre-Covid 2019. Reliable statistics for 2021 are not yet available, but rough estimates show that gas consumption has only returned to the 2019 level following the collapse in the Covid year of 2020. The increase in gas demand in Europe recorded by the International Energy Agency last year can be attributed only to the fact that Turkey, where demand surged 26%, was included in Europe.
For exporters to the European market, a realistic assessment of the outlook for demand for natural gas is a critical task. In my view, a tangible increase in demand for natural gas should not be expected given the EU and UK focus on accelerating the development of green energy. It should also be taken into account that a large group of European countries are planning to develop nuclear power, which will compete with natural gas in the power industry.
Q.: Norway is counting on developing fields in the Barents Sea. Reserves discovered there are estimated at 4.7 trillion cubic meters. Do we have similar plans?
A.: According to authoritative international estimates, Russia ranks first in the world in terms of proved natural gas reserves, with about 20% of the world's reserves, or more than 37 trillion cubic meters. Norway has 26 times less proved reserves. Probable reserves, that is, reserves yet to be discovered in Russia, are huge.
It another matter that the EU's energy security doctrine makes diversification of natural gas imports a central task both by type of gas - pipeline gas and LNG - and by sources of supply. This is a rational task for EU countries that are critically dependent on hydrocarbon imports. The EU is seeking to guard against possible supply disruptions. Russian pipeline gas accounted for 53% of the total gas imports by the EU, excluding LNG, in 2021, and Norwegian gas for 30%. So, unlike Russia, Norway still has an additional export niche in the European gas market.
The availability of large proved gas reserves has yet to be transformed into production. Natural gas production in Norway peaked 2017, then began to decline. It increased slightly in 2021 compared to the previous year, but remained 10 bcm below peak. A marked increase in gas production and exports by Norway should not be expected before 2024-2025, perhaps later. Moreover, the cost of developing new reserves will be very high.
Q.: And still, Russia remains the most important gas exporter to Europe.
A.: Yes, in a rational scenario, Russia will remain the largest exporter of gas to Europe. However, the opportunities for Russia to significantly ramp up gas exports are associated not with European, but with Asian markets. These economic imperatives are fully understood; therefore, not to the detriment Europe, the export of LNG and pipeline gas to China is being actively promoted.