31 Jan 2022
Stanislav Pritchin, Senior Research Fellow at Russian Academy of Sciences IMEMO: Kazakhstan, a month after the protests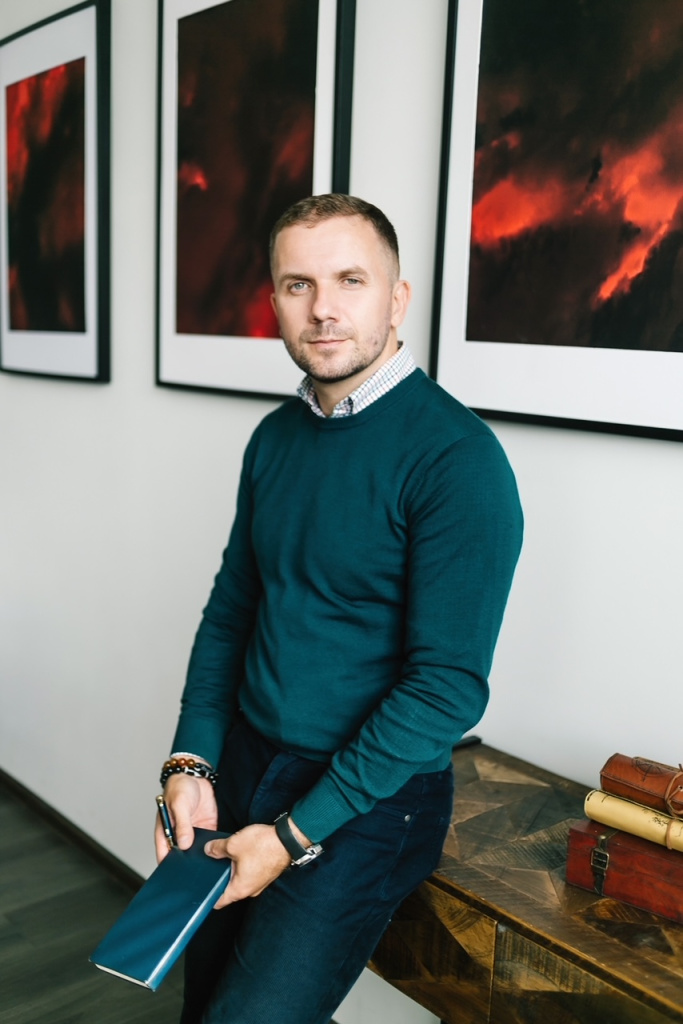 Stanislav Pritchin
Courtesy photo
Almost a month has passed since protests began in Kazakhstan that turned into riots seeking to oust the authorities. Order was restored thanks to CSTO troops. What next? Interfax correspondent Vyacheslav Terekhov discusses this issue with Stanislav Pritchin, a researcher at the Institute of World Economy and International Relations, who has studied Kazakhstan's domestic and foreign policy for many years.
Question: Kazakhstan's first president, 'father of the nation' Nursultan Nazarbayev maintained silence during the days when tragic events were unfolding in the country. He delivered an address to the nation only after the CSTO operation was over. What is happening to the authorities now? Is it Nazarbayev's voluntary retreat due to health issues, or is it forced resignation from all posts?
Answer: It seems to me that it was a combination of factors. Firstly, we saw that in the last few months of 2021 Nazarbayev was quitting post after post and announced he would soon transfer the posts he still held. In particular, in late November he said that he was going to pass the post of the leader of the Nur Otan ruling party to Kassym-Jomart Tokayev. In fact, Nazarbayev remained only in the post of the Kazakh Security Council head after that.
So, we can see the process of a gradual reduction of Nazarbayev's participation in public and state life. So to speak he was present as a shadow leader but appeared officially in everyday politics less and less frequently. And all those crisis days he remained in the position as the country's Security Council, which supervised security agencies. Judging by the address to the nation, he considered himself a usual pensioner who actually wasn't Kazakhstan's number two leader. That is how he explained his silence.
Q.: Still the question is open. To what extent was this statement voluntary rather than made unde pressure from the situation or any forces?
A.: It is hard to tell. It looked more like the president's team wanted to profit from the complicated situation to concentrate all powers in the country. Given that under the constitution security agencies were supervised by the Security Council, Tokayev was forced in that situation to appoint himself as its head and take control of the security agencies. This allowed him to act independently without looking to Nazarbayev and to coordinate the actions of law enforcement and security agencies to fight off and counter protests and stabilize the situation in the country.
If we look at the developments after the crisis, we can see that it was nevertheless the ousting of Nazarbayev from the post. As soon as it became clear that Nazarbayev was leaving, that he was becoming a pensioner rather than a person who, being in high offices was still a grey cardinal, the so-called Nazarbayev clan, which includes his family and closest allies, started to lose positions and offices in the country's leadership and state-run businesses. Two of his sons-in-law were fired from KazMunayGas companies. Timur Kulibayev left the post of the head of the Atameken national chamber of businessmen. There were reports that Berik Imashev, the head of the Central Elections Commission, who also has connections to the Nazarbayev's family was leaving his post. We can witness the widespread, systemic ousting of people who are very close to Nazarbayev. Actually, today the only person directly from Nazarbayev's family who is still in power is Dariga Nazarbayev, who is now a member of Majilis, the Kazakh parliament. She is on sick leave until the end of January. So, we will see to what extent she will return. Various suggestions are being made, even that she may be deprived of the mandate. The party stripped Nazarbayev of the life-long presidency both in the Security Council and the Assembly of Peoples of Kazakhstan. We are seeing that Tokayev's team is systemically seizing all key administrative positions in the Kazakh leadership. Analyzing these factors it can be said that the president's team at least used this crisis situation to take full control of the country's leadership.
Q.: We can recall that when tragic events in Ukraine were unfolding, people in the country's east, where predominantly Russians live, were forced to take up arms to protect themselves, their language and culture. How did Russian-speaking regions of Kazakhstan act?
A.: In general, Almaty is traditionally a Russian-speaking city as well.
Q.: Well, Almaty had been the country's capital until recently. And what about the north of the country, which borders Russia?
A.: Northern regions largely reacted rather calmly to the events. The only thing is that protests were reported in Pavlodar and Semei, formerly Semipalatinsk. In general, the north was rather calm compared to Taraz and Shimkent, as well as western regions. Compared to these cities there were no serious protests. In general, if there were protests in the north, they were peaceful.
Q.: Does this look like Ukraine?
A.: Absolutely not. Moreover, it was mainly regions with a predominantly Kazakh population that were protesting.
Q.: When the almost immediate deployment of troops took place shortly after the request, there was the impression that the troops were ready in advance and consequently came for a long period of time. And they were preparing to stay for a rather long time in order to control the country and the course of events rather than for a parade. But the withdrawal was as immediate as the deployment. Some believe that the troops didn't stay for long because China strongly objected to the deployment of CSTO troops.
A.: I heard such opinions as well. However, at least official China's statements did not contain such assessments and speeches. It would be hard even to imagine who China would have sent these requests to, either the Kazakh or Russian leadership.
Today, Kazakhstan actually has no other mechanisms and possibilities for assistance but the CSTO amid the crisis situation that it encountered. The operation was very rapid and very well organized and it actually seriously contributed to the stabilization of the situation both psychologically and from the tactical point of view. Kazakh law enforcement officers were able to focus on neutralizing protesters without being distracted by the need to protect strategic sites, for example in Almaty.
Again, the withdrawal of troops was so fast, in particular because the situation stabilized, meaning that protests were foiled. By the time the contingent was withdrawn, about ten thousand people had been detained. The decision to withdraw [the troops] was made after the situation stabilized in order not to cause internal complications because a part of Kazakh society treated the president's decision to invite CSTO partners very ambiguously. It was made at the level of the mission's participants and the Kazakh leadership rather than under the pressure of Ankara, Beijing or anyone else.
Q.: You've mentioned Ankara, Beijing, and the United States. What was the reaction of Turkey and the U.S.? Were there any protests on their part?
A.: We saw statements by [Antony] Blinken, the U.S. secretary of state, that legal reasons, legal grounds for sending a request to the CSTO gave rise to questions. Let's leave it to the conscience of the Americans. It was clear to everyone that there were no other possibilities to stabilize the situation. In general, the Americans have little interest in destabilizing the situation in Kazakhstan because they are among the key investors in Kazakhstan's oil and gas sector, the work of which could have been at risk if the situation had developed according to the destructive scenario. Clearly, no one would be happy about Russian peacekeepers contributing to the stabilization of the situation in Kazakhstan together with CSTO partners.
This applies in particular to Turkey as well, although the Turks immediately initiated a meeting of [foreign] ministers of the Organization of Turkic States. There were no serious fears or complications at the level of public political rhetoric. Apparently, these are positive developments neither for Ankara nor the U.S. and the West in general. It should be assumed here that there were no other mechanisms.
Q.: There was a statement by the Kazakh leadership that unused oil fields would be expropriated. But most small oil fields belong to China. Will they be taken away from China, or does this refer to other oil fields?
A.: There are a number of fields in Kazakhstan which are still not being developed. Primarily, these are offshore fields, on the shelf of the Caspian Sea. The problem is that there is the rather negative example of Kashagan, one of the largest fields found in the past 30 years. Let me remind you that it is complicated because it is in the northern part of the Caspian Sea, which isn't very deep [the average depth is 3-7 meters] and that is why it is impossible to make full use of rigs as is usually done. That is why the consortium developing it has built several islands to develop the field. It later turned out that the oil and gas contain much sulfur and the pipes laid just don't withstand the aggressive environment. In general, this is a very long-term project and it required additional investments from the consortium's participants. This is one of the indirect reasons why a number of offshore fields in Kazakhstan are still at the stage of discussions with investors without any real movement towards development.
Q.: How extensive is China's presence in Kazakhstan's oil and gas sector?
A.: There are various estimates. Chinese companies control from 20% to 30% of oil production. About 22-25 Kazakh companies are now either fully or partially controlled by China. If we were to look at the names of these companies, they are not big players at all working with small sites and small fields. Mangistaumunaygas, Akrtobemunaygas, PetroKazakhstan Kumkol are not very big sites where China came to work in Kazakhstan and to fill the Atasu-Alashankou oil pipeline, which the Chinese built. Thus they have secured supplies of small amounts of oil. The Chinese also entered Kashagan, having bought a minority stake. We are witnessing that China works actively in Kazakhstan, but not in such a way as to systemically take the leading role.
Their tactics are very interesting. They work mainly with small fields, with small companies but in a systemic way which in general allows China to play a significant role of a technical operator of small fields without having any political ambitions.
Q.: Can any changes in Kazakhstan's political and economic systems be seen now?
A.: As a matter of fact Kazakhstan is now in transition. Politically, the transit of power is complete but power is not under the full control of Kassym-Jomart Tokayev, Nazarbayev's successor. We can see that he is talking at the very start about serious changes in the philosophy of state work. In his assessments, the system does not fully meet the demands of Kazakh society in terms of the fairer distribution of resources.
It's no coincidence that there was a meeting with big businessmen at which Tokayev said that 162 businessmen are the main holders of Kazakhstan's wealth! The majority of them were present at the meeting. This was Tokayev's serious message to businesses – it's necessary to share, it's necessary to form a fairer socio-economic pattern. The 'For the People of Kazakhstan' fund was set up for this goal. It is expected that large companies will annually give a part of their profit to it in order to support educational and youth projects.
Systemic campaigns against corruption and an inefficient state apparatus were also announced. This primarily affected the Samruk-Kazyna holding. This large conglomerate which controls all key state companies – KazMunayGas, the core oil and gas producer and carrier, Air Astana, Kazakh Railways, Kazatomprom and others – was created during Nazarbayev's presidency. All these big companies which account for about 60% of the country's GDP are under the management of the Samruk-Kazyna fund. It was criticized even under Nazarbayev. Now Tokayev has decided to tackle this holding seriously. Seven top managers have so far been dismissed and a serious restructuring was announced. It is so far unclear whether it will be disbanded at all, whether key companies will be subordinate to the government directly without additional state agencies, or whether it will be reformatted in any other way.
Tokayev's agenda is more social but it bears certain risks. If the current tax system which allows Kazakhstan to be a regional leader in terms of investment appeal changes, it would be hard to create a truly social state without higher taxes for big businesses. It is still unclear whether this would mean that Tokayev would be ready to conflict with big businesses in order to secure larger payments to the budget risking at the same time worsening investment climate.
Such a populist agenda also bears serious risks for Kazakhstan. Clearly, Tokayev now first of all wants to calm people down, promising a fairer distribution of resources. This means that people will expect results in the near future. If there are none, there is a beaten track, a working mechanism for putting pressure on authorities, and that is protests. The fact that the authorities abandoned the gas price reform, rejected market pricing and returned to subsidies right after the crisis began proves that the authorities are flexible in this respect and can hear the people.
At the same time, society demands more than the state can give. It is a very complicated task to employ young people especially in southern Kazakhstan, which is undergoing a demographic boom, to ensure [the work of] the healthcare system and the education system. These tasks require colossal investments.
The example of Uzbekistan shows how big Uzbekistan's state debt has become over the past five years of serious reforms. The education system was reformed there. About 20 Russian universities opened their affiliates in Uzbekistan in order to create fair access for young people to higher education. This problem is acute in Kazakhstan as well. We will wait to see how President Tokayev will resolve this issue. It is clear that here there will be no fast and easy solutions that will bring results right tomorrow. That is why it is necessary to launch reforms. At the same time, it is necessary to work with people and to call for patience and readiness to expect a result over many years of hard work rather than right here and now. These are the main risks that reforms announced by Tokayev bear.