11 Jan 2022
Stanislav Pritchin, Senior Research Fellow at Russian Academy of Sciences IMEMO: Transition of power in Kazakhstan nonetheless a factor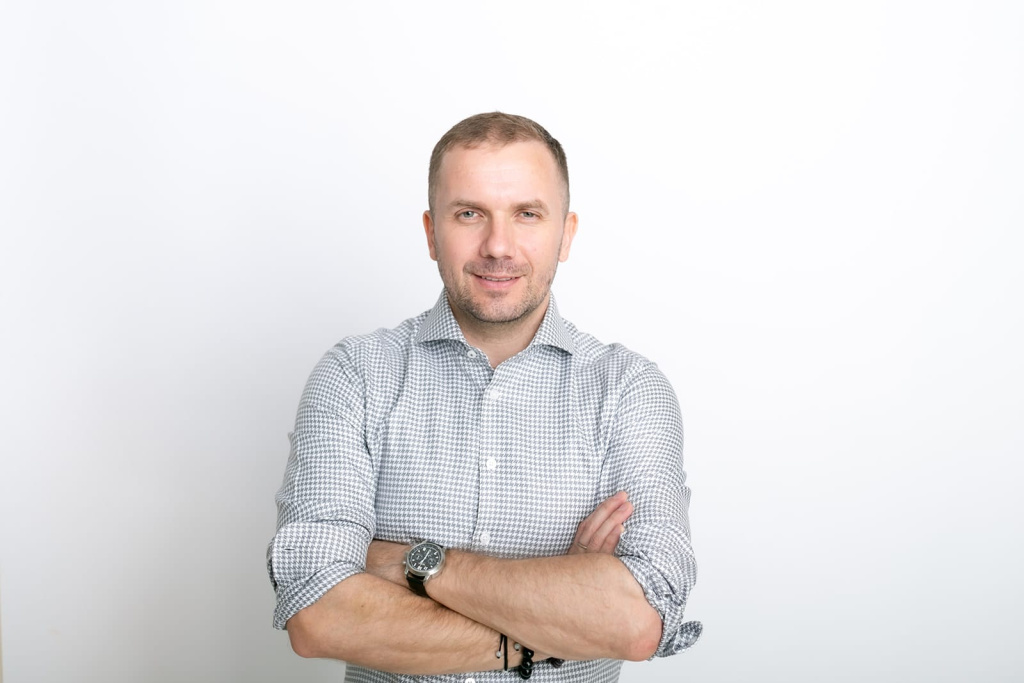 Stanislav Pritchin
Courtesy photo
The unrest in Kazakhstan in recent days has drawn close attention and exposed strong undercurrents in the country's economy and politics. Our special correspondent Vyacheslav Terekhov spoke about the situation with Stanislav Pritchin, Senior Research Fellow at the Center for Post-Soviet Studies Institute of World Economy and International Relations (IMEMO), Russian Academy of Sciences, who has closely studied Kazakhstan's political, social, and economic realities for many years.
Stability was apparent, income inequality is real
Question: Kazakhstan seemed economically and politically strong until recently and the internal situation in the country appeared stable. However, recent events have shown that this is probably not the case?
Answer: If we're talking about stability in Kazakhstan, the answer to this question cannot be so unequivocal. In terms of the economy, Kazakhstan looks like the leader in the region by very many indicators. For example, according to ratings of investment appeal in the post-Soviet space, not including Russia, it is the undisputed leader. Kazakhstan is the world leader in uranium production with a share of 40%. Oil production totalled about 86 million tonnes last year, and there are genuine prospects for growth, because Kashagan [the huge offshore oil and gas field in the northern part of the Caspian Sea] has not yet reached full capacity. There are also very good indicators for very many metals, for example copper and zinc. Agriculture is developed. In other words, if you look at all this from the point of view of macro statistics, the picture looks excellent, but in reality the situation is somewhat different, particularly at the local level.
On the other hand, there is a whole set of problems and imbalances. Foremost, one must note the significant gap in distribution of incomes among regions and various social strata. For example, why is the situation unstable in [Mangystau regional capital] Aktau and other neighboring districts? This is not the first time that protests are happening there. Exactly ten years ago a labor dispute in Zhanaozen led to serious protests and clashes with police, which led to casualties among protestors. Then, in 2016 there were land protests. They were anti-China oriented. At the time the government had passed a new Land Code in Kazakhstan that allowed for long-term land leasing, including by foreign investors. This triggered protests among the population, people feared that China could take Kazakh lands under a long-term lease.
Q.: If everything is going well in the oil and gas sector, why did the country not have its own gas processing plant? How are energy reserves distributed in Kazakhstan?
A.: This is one of Kazakhstan's problems. The country is very large in area – 2 million [square] kilometers, but production of oil, fuel and lubricants takes place largely in the west. Accordingly, there is a serious problem in logistics, in supplying all regions with decent, quality gasoline, fuel and lubricants. Reserves are concentrated in the western part of the country and a large portion of them are exported in crude form through Russian pipelines, a pipeline to China, via the Caspian Sea. Herein lies the main problem of imbalances and dependence, for example on Russia. Because if some regions of Kazakhstan are supplied from the Omsk Oil Refinery, which is not far from Kazakhstan's border, then any problems at the Omsk refinery also affect the internal market of Kazakhstan. There is serious, real interdependence between the two countries in this. Some plants in the country are owned by Kazakhstan oil and gas sector, it is state owned, and some are in private hands.
Migrants from provinces are base for social protests in Almaty
Q.: This is not the first time there have been such events in Almaty. In Soviet times there was major unrest due to the removal of the former first secretary of the Central Committee of the Communist Party of Kazakhstan, Din Mukhammed Kunayev. What is the reason now? Also changes in leadership?
A.: One must note that there is a rift between how the central and local authorities understand the situation in the country. Demographics, particularly in southern regions, are very concerning. Due to a demographic boom, a huge number of young people are entering the labor market who simply cannot find jobs. As a rule, this concerns rural areas, which accordingly reflects on problems with providing quality education to all. If people try to move somewhere, then of course they move to Almaty first of all. This is where very serious demographic changes have occurred in the past five years. A huge number of people from ails [rural villages] started moving to Almaty. This has seriously worsened the situation in the social sphere, including crime rates.
Q.: In Russia, they mostly go to Moscow.
A.: They did not go to the capital, to Nur-Sultan because of the fairly harsh climate and also because conditions for migrants in the capital are stricter. They moved to Almaty, the largest city with a population of 2 million people. This is the city that in recent years has really filled up with people from the provinces, who came searching for a better life. And they are the ones who created the base for social protest. They did not need much incitement. Even a trigger such as the price hike for liquefied gas turned out to be sufficient.
Q.: This is not a small thing for the population. Most automobiles in the country are fueled with liquefied gas!
A.: This is what they're saying now. Actually, only 8% of the population use liquefied gas for their automobiles. As you understand, in principle this is not the number of people who could have an interest in such large-scale and serious unrest in the country. That means that this was just a pretext, but the pretext fell on fertile ground. There were demands for social equity, a fair distribution of wealth and even regarding issues of employment.
China a serious player, but in economy not politics
Q.: Kazakhstan has balanced fairly successfully between China, Russia and the West. What influence does China have on Kazakhstan's economy and, possibly, on political relations?
A.: Answering this question is difficult because there is a great deal of restricted information. Yes, China is a serious player, a serious investor, it controls about 20% of oil production in the country, and China's main assets happen to be in the Mangystau region. But they buy primarily old production assets that, on one hand, do not have significant prospects, but at the same time make it possible to ensure a certain level of production. China built a pipeline from the Caspian Sea to the Kazakh-Chinese border. There is also a gas pipeline that connects Turkmenistan to China through Uzbekistan and Kazakhstan. China has a substantial presence in the transport sector, using Kazakhstan's logistical and transit potential. In general, China, of course, is a prominent and strong investor in Kazakhstan. These two countries' relations are complicated by Kazakhstan's debt. During the crises of 2008 and 2014, Kazakhstan borrowed heavily from China, but information on Kazakhstan's debt is restricted.
Q.: China's role in internal events in Kazakhstan is not evident now?
A.: In principle, China is fairly passive in the political aspect in Central Asia. Only recently has it begun to define some of its interests and red lines. Foremost, they concern security and the subject of the Xinjiang Uygur Autonomous Region. The harsh policy toward Muslims in the Xinjiang Uygur Autonomous Region is a sensitive issue for Central Asian countries. This also concerns ethnic Kazakhs and Kyrgyz. They often move from China to Central Asian countries, and China has repeatedly tried to get them repatriated. This is the conflict point that is having a serious negative influence on Chinese-Kazakh relations.
What about Turkey?
Q.: Another country that is probably not indifferent to what happens in Kazakhstan is Turkey. Turkey's president is not hiding his ambitions of having a serious influence on the Muslim world. Kazakhstan has a fairly large number of Muslims.
A.: Turkey is not involved in this crisis in any way. There have been only one or two statements from the Turkish leadership and in principle Turkey has been extremely passive. All this rhetoric about the creation of a union of Turkic states, talk about brotherhood is largely nominal in nature. Here and there in Kazakhstan there are several non-systemic institutions in the educational sphere that train kids with a view to studying at Turkish post-secondary institutions, Turkish businesses operate in some places. There is a lot of talk, but in reality Turkey is not as a strong player in Central Asia as it might seem from reading the press, from statements about friendship and cooperation.
Transition of power a factor
Q.: China is passive, Turkey is passive, no one else has been caught, so could it be a war between clans? Is this the key to the new developments?
A.: We've already mentioned the socioeconomic basis for the protests. Of course, the ill-conceived decision of the authorities and weak assessment and forecasting of the possible public reaction, the underestimation of the sensitivity of the decision and the impact it would have on social sentiment all played a negative role, of course. But this is not all.
Of course, the factor of the transition of power is present. Look at the events of January 5. Then the main dramatic events happened in Almaty. During the night they imposed a state of emergency and in the morning protestors already began making attempts to seize the akimat [city administration], and the Interior Ministry, the prosecutor's office, the National Security Committee (NKB) and the airport. If one compares the timing of [President Kassym-Jomar] Tokayev's announcements of personnel decisions with what happened that day, one gets the impression that the situation is completely deteriorating. Tokayev announces a change of government – [Prime Minister] Askar Mamin, who was largely oriented toward [former President Nursultan] Nazarbayev, leaves. The akimat fell and Tokayev announced the dismissal of Samat Abish, Nazarbayev's nephew, who was the first deputy head of the National Security Committee. The airport fell by evening. At this time NKB head Karim Masimov is dismissed and Tokayev declares himself chairman of the Security Council, although Nazarbayev is supposed to head the Council for life.
Based on the chronological aspects of January 5, one can conclude that, at the very least, Tokayev and his team took advantage of the difficult situation in order to seize all the levers of power and influence inside Kazakhstan.
Another question. Now there is talk that maybe someone instigated or used the protests of the people to even further destabilize the situation in order to create more favorable conditions for themselves for an internal political fight. Now they're saying that Masimov, perhaps, used the situation and further destabilized it in order to make Tokayev's presidency more difficult and thus increase his dependence. Only on what and on whom? It's unclear. They're talking about Kairat Satybaldy, Nazarbayev's nephew, who has ties to Islamic circles. There is a great deal of various talk, but it's clear that it's very difficult to prove who is actually involved in what. Who incited to what? Let's proceed from the facts. The official line says that there were 20,000 protestors, professionally trained, that some of them were trained abroad. That's the official line. But we must base ourselves also on what we see in various video reports, the chronology of the seizure of administrative buildings and how the work of the protestors was arranged in an organized way.
Q.: Even based on these facts one can say that there is some disarray in the upper echelons of power in Kazakhstan and that the process of the transition of power from the former president to the current one is not happening that peacefully.
A.: Yes, one can certainly say that.
Is Nazarbayev's clan thinning out?
Q.: Post-Soviet countries have what are known as clans. In Kazakhstan, people talk about Nazarbayev's clan. How strong is it still?
A.: When Nazarbayev was president, the whole country was Nazarbayev's clan, because the whole political system was built for him and he was the all-powerful leader, and it was even hard to say who was a member of the clan, because everyone was on the president's team to one degree or another. When he officially left the position of president, a dividing line began to emerge within the elite – some were more oriented toward Nazarbayev, some toward Tokayev. For certain now we can talk about his family – Dariga Nazarbayeva, his daughter; Timur Kulibayev, his son-in-law from his middle daughter, a major businessman; a number of major businessmen [such as] Patokh Chodiev, one of the owners of [international mineral mining and processing company] Eurasian [Resources] Group. Kasim Masimov was also part of the president's clan, Askar Mamin. There was a slight divide, but it was very hard to say that someone was unequivocally a member of Nazarbayev's clan and someone was not, as this was a very nominal notion.
Now Tokayev's team is taking the initiative. We're seeing that the powers of the group of Nazarbayev supporters are gradually decreasing and, of course, this part of the political elite will have to somehow integrate into Tokayev's team after stabilization, and define their position, including through the loyal opposition, through parties. There has not been fragmentation of the political system in Kazakhstan yet. Perhaps it will be defined, but first constitutional order must be imposed.
Q.: Judging by everything, it will be difficult to achieve rapid stabilization given such polarization, problems with personnel will have to be resolved first.
A.: Without question. For example, the situation showed that law enforcement agencies, for objective and subjective reasons, are incapable of ensuring security, of solving acute problems that can be solved with a normally functioning law enforcement system. Here it will be necessary to seriously get things in order and reform the law enforcement system. Tokayev is generally talking about a serious package of reforms. We'll see to what extent he bends to the public's demands, bends to new realities.
Nazarbayev's silence due to illness or confinement?
Q.: Why do you think Nazarbayev has kept silent? There is even speculation that he is not alive.
A.: Various theories are going around. The last time, when he was seen in St. Petersburg, it was apparent by how he moved around that he is not in the best physical shape, he could not easily walk without help, [Belarusian President] Alexander Lukashenko even escorted him to the car. That means that factor one is physical condition. His participation in Kazakhstan's political and public life was gradually reduced to a minimum by the end of last year. He rarely appeared in public, rarely made statements on current issues. Moreover, Nazarbayev announced his willingness to hand the reins of power over to the presidential party Nur Otan, and thereby indicated that he is gradually leaving. Perhaps he is really in such physical condition that it's hard for him to influence the situation and manage it. This is the main theory.
The second theory, so to speak, is Gorbachev in Foros. Although this is an unlikely scenario, given Nazarbayev's still great influence within the elite in Kazakhstan.
Q.: So we're seeing a dispute and, possibly, even a fight among elites, but it is not that palpable?
A.: I wouldn't say it's not palpable. The accusation of treason against the head of the NKB is an indication of a very serious split in the elite. To some extent this could be a settling of scores and simultaneously a very serious signal to elites that whoever does not get in line in the new reality could face a serious risk to themselves.