14 Dec 2021
RDIF CEO Kirill Dmitriev: Profitable investments guarantee trust that we have with our partners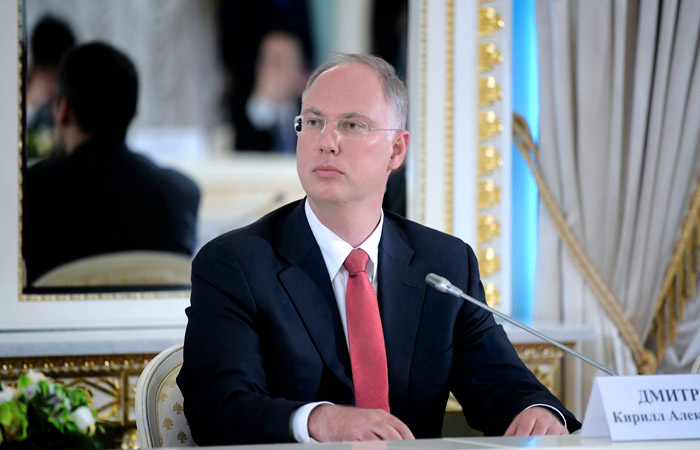 Kirill Dmitriev
Photo: RDIF press-service

The Russian Direct Investment Fund is celebrating its tenth anniversary.
Russia's sovereign wealth fund has invested more than 2 trillion rubles in almost 100 projects in this time. Its portfolio includes unique but also highly effective projects, and many large funds and companies became RDIF co-investors, which is a vote of confidence in it. The RDIF has supported the most advanced development of the Russian pharmaceutical industry during the pandemic, with Russia's first coronavirus vaccine, Sputnik V, having become the core product. RDIF CEO Kirill Dmitriev speaks about the results of ten years of RDIF activity in an interview with Interfax.
Question: The RDIF is celebrating its tenth anniversary now. What has the Fund achieved over the past decade? How much money has been invested, and in how many projects? What projects can you highlight in particular?
Answer: The RDIF together with foreign partners has invested over 2.1 trillion rubles in more than 90 projects in the past ten years. These projects encompass almost all Russian regions and the majority of economic sectors, ranging from energy and infrastructure to IT and healthcare.
These are mere figures - dozens of successful investments in leading companies and promising projects are behind them. They have become possible thanks to strategic partnerships with leading international co-investors from 18 countries exceeding $40 billion in total. The RDIF's decade-long history proves the effectiveness of the investment model of Russian economic growth.
The RDIF's story is not just the well-coordinated work of its team, but also strong support from the country's leadership. Every year, the president holds meetings with our partners, leading global investors, and answers their questions about Russia's economy and investment priorities. This is an absolutely unique format in the world today. Such meetings traditionally take place on the sidelines of the St. Petersburg International Economic Forum. These meetings are critical to us, to understanding the priorities and how to move forward.
Our portfolio companies are not just in Moscow. They are expanding actively into regions. For instance, the Mother and Child company was one of our first investments back in 2012. The company has opened 40 new world-class high-tech medical centers since the RDIF invested in it. The number of regions of operation grew from three to 25, over 7,000 jobs were opened, and almost 60,000 newborns were delivered in the group's hospitals. Mother and Child swiftly reformatted a number of hospitals to combat Covidduring the pandemic, which saved tens of thousands of lives.
Or take the Geropharm company. It managed to substitute foreign with Russian insulin thanks to the launch of a plant for producing pharmaceutical substances in St. Petersburg. The company developed and introduced to the market innovative analogues of insulin, whose full production cycle, from a substance to a pharmaceutical form, is based in Russia.
Importantly, many our projects have a measurableeffect. For instance, the first railroad bridge between Russia and China, in which we are investing, is reducing the distance travelled by cargo by 700 kilometers. This is a very important project which promotes the development of foreign economic ties between Russia and China. The construction is more than 90% complete, and the official launch will take place next year.
Another significant project is the PLT logistics platform, which is now becoming a top-three player on the market for warehouse real estate in Russia, although it was founded from scratch just in 2016. It has built ten new logistics terminals with a total area of over 1 million square meters since then, and the company is now one of the absolute leaders on the Russian logistics market.
We also invested in a very interesting project of reformatting the former Tushino airport in a supermodern technopark, where 6,000 families will live. About 20,000 people will work in a top quality location with modern offices and the best infrastructure for them. This is another successful project from scratch. A modern facility for people, one of the best in Russia, has been built. I could go on listing examples of projects for a long time. These are the expansion of airports in Vladivostok and St. Petersburg, the construction of the Central Ring Road, such large production facilities as ZapSibNeftekhim. And every one of them is a very interesting creative story.
Q.: What is the nature of the RDIF investment model? How is a balance achieved between the interests of the state which allocates funds for projects and the interests of foreign investors which are looking to make a profit?
A.: This is the importance of our role of seeking such a balance. It's clear that not all projects in which the state is interested could be attractive from the investment point of view. And, the other way round, not everything that interests investments matches the state's idea of priority projects. We should invest in projects that are milestone for the country and have significant growth potential. At the same time, this money should return to us and via us to the state with profit. Our unique model of co-investment suggests that for each ruble of ours we attract nine rubles from foreign partners.
It is important to stress once again that this is the model of investing in leading projects rather than the model of spending state funds. This makes the task much more complicated because both quality projects should be selected and partners should be convinced of the profitability of investments. Foreign partners' trust in our model is confirmed by the fact that already eight funds automatically invest with us. For instance, Mubadala Investment Company from the United Arab Emirates has already signed more than 60 deals with us and has received good returns on their investments. A Chinese fund has already invested in over 20 companies, and they act as an example for other co-investors, many of which had never invested in Russia before they began working with us.
There is a unique level of trust between us and many other funds. Should we be losing money, should we not be investing it profitably, then they wouldn't be working with the RDIF. Therefore, our greatest accomplishment over these ten years is the history of profitable investments. It is a guarantee of the trust that we have with funds co-investing with us. One of our first co-investors is Kuwait's sovereign wealth fund. It is one of the oldest sovereign wealth funds enjoying the highest reputation, and when they were the first to announce their 10% participation in each of our deals, it became a signal of enormous trust. Other funds then followed in their footsteps.
We are not only letting other funds invest in Russia, but we're helping Russian companies on foreign markets. This is the real globalization of Russian business through investment partnership with the RDIF. Russian companies not only reach our partnering sovereign funds through us but also reach the ecosystems of their portfolio companies all over the world, which in fact presents an opportunity of partnership and synergetic effect with thousands of companies through partnership with us.
We are now in a unique situation where we can very swiftly open the markets of the Emirates, Saudi Arabia, China, Japan, Korea and many others for a Russian tech company.
For instance, one of the RDIF portfolio companies, NTechLab, which is developing computer vision systems with the use of artificial intelligence technologies, managed to successfully enter Middle East markets with the support of RDIF partners in the region.
Q.: How do your investments correlate with the national projects? What is the RDIF's role in their implementation?
A.: Naturally, we are playing a very important role in achieving the goals set by a large number of national projects in infrastructure, healthcare, transport and other areas. We provide financing, including extra-budgetary, from our partners. We are searching for both potentially profitable projects and co-investors.
Q.: How have the fund's priorities changed over the ten years? How does its activity correlate with the initial goals?
A.: We are developing according to the initial goal, which is to become the leading sovereign fund, which draws investments into key and significant projects for Russia, assisting economic growth. If we look at all our investments, they fully accomplish this goal. They range from investments in roads – for instance, our investments in the Central Ring Road which helped reduce Moscow's transit traffic by 30% while 200,000 new jobs were created when the project was implemented – to our investments in vaccines, which are also an absolutely landmark project for Russia. We have very clear goals and we are pursuing them, but this could have absolutely different forms ranging from the production of insulin, vaccines and other key medical drugs to the development of petrochemical enterprises or investments in airports.
The success of our model based on international partnerships is apparent. Our investments in airports could be the most vivid example. These are investments in the Vladivostok airport which attracted Changi, Singapore's largest airport operator and one of the best in the world. We brought them into the Vladivostok airport, which helped it to become one of the leading airports in Russia in terms of the quality ofservices.
We brought six sovereign funds into the Pulkovo airport in St. Petersburg. This is the world's first investment in an infrastructure facility to unite six investors - sovereign funds from such countries as Qatar, the UAE, Saudi Arabia, Kuwait, and China. We are showing that Russia's infrastructure is interesting to a large number of funds. This not only allows to draw investments but also to form pools of investors which are ready to proactively invest in Russia in the future.
Q.: How have investors' preferences been changing? How has Covid influenced them? How does this affect your investment preferences?
A.: The post-pandemic world is going to be a world of technology. That is why we are witnessing huge interest in Internet companies and everything related to the online sphere. For instance, together with our partners we are actively investing in the creation of a leading cloud service. In general, everything related to 'digital' and the use of artificial intelligence is extremely interesting. We started to invest in many such companies long before the pandemic. For instance, the Doctis company, which has become a leading online medicine service. This has turned out to be very much in demand amid lockdowns.
Another extremely interesting example is a small portfolio company, Elementaree, which delivers meal kits to your door. This is all done in the online format and this is in a particular demand amid the pandemic. This business has been growing rapidly over the past year. In fact, the company became, practically from scratch, one of the leaders in meal kits delivery.
We can also see that amid a sharp growth of inflation worldwide a considerable interest in resources, in energy and primarily green energy has been maintained. For instance, we together with Fortum are a large investor in a leading network of wind farms in Russia. We are investing in the creation of Russia's largest solar plant in Kalmykia. The topic of sustainable development and ESG has come to the agenda for long and opened vast opportunities for new investments.
We will also enhance interaction between RDIF portfolio companies, because there are almost 100 companies in which we invested. They actively interact with each other and actually find much in common because they are all rapidly growing tech companies with huge potential. Businesses ranging from Aliexpress Russia and UFC Russia fitness club network to various medical and infrastructure projects are notable for seeking to improve quality of life, creating new jobs, and attracting innovative technologies and best world practices. We can see more and more opportunities for interaction between them and this is an area on which we will naturally focus in the future.
Q.: The RDIF has been associated primarily with the Sputnik V vaccine and fight against the pandemic over the past year. How did this come about? Has work on the vaccine eclipsed everything else?
A.: Indeed, we assumed great risks and this was a very complicated decision, because we saw at the very beginning of the pandemic that many partners were just expecting that everything would be over soon, in a few months. But we understood that this was going to be long-term and we immediately thought about three things that we as an investor could do – tests, drugs and a vaccine. This is our 'triad' for combatting the pandemic.
We made titanic efforts to find and invest in the best tests, the best coronavirus drug and the best vaccine. And we succeeded. This is an example of how active the RDIF team is, how active our employees are. We weren't simply the first to invest in unique coronavirus tests in Russia, which give results within 30 minutes and are in a very high demand in foreign countries, but now we have two new models of these tests. One is a very highly efficient model which can be used for the very rapid testing of a large number of people. The other is a portable device which can be installed athome and which is 500 times more accurate than a usual test and which can be used not only for coronavirus tests but also for testing seven other viruses of various kinds. That is why we are not leaving the subject of tests.
Avifavir, a medicine created together with the ChemRar Group, naturally proved very effective. The main thing is to take it in the first five-seven days after the coronavirus was diagnosed. It proved that it is possible to almost halve the duration of the illness and prevent the development of serious cases.
And of course, there is the Sputnik V vaccine which is a key topic both for the RDIF and the whole country. This is one of the outstanding achievements of the Russian science in the 21st century. The Gamaleya Center created it on the basis of a well-studied, safe and effective platform of human adenoviral vectors, which significantly distinguishes our vaccine from foreign counterparts and forms a strong and most importantly lasting immunity. Its registration in 71 countries has not only saved millions of lives but also given us independent proof of the highest possible efficacy and safety and shown that the Russian vaccine is not only not inferior to foreign ones but is also superior to them.
For instance, fresh data from Hungary indicate that Sputnik is the best of the five leading vaccines in the country in terms of protecting from Covid-19 deaths. Sputnik showed 98% efficacy against death there, while a probability of coronavirus-related death after the Russian vaccine injection is 130 times lower than that of an unvaccinated persons. This is better than Pfizer, Moderna, AstraZeneca and Sinopharm.
Q.: How much has been invested in the promotion and production of Sputnik V? How many doses of Sputnik V and Sputnik Light are now being produced in foreign countries? Which countries?
A.: We have invested 22 billion rubles in the Sputnik V and Sputnik Light vaccines. Sputnik Light was in fact created on the RDIF's initiative. We funded both clinical trials in other countries and a number of production facilities, including there. As for the production of Sputnik, it is produced by more than 20 manufacturers in more than 10 countries. These countries include India, including Serum, which is a leading vaccine producer, and five other producers, as well as Korea, China and other countries.
Not only Sputnik V but also Sputnik Light is now produced in foreign countries. We believe that it is Sputnik Light that will take the main share of foreign production in the future, because Sputnik Light is a unique vaccine. It is successful not only as a single vaccine but also as a booster for other vaccines.
Naturally, we see an opportunity to boost other vaccines with Sputnik Light. This is our advantage because Sputnik's protection lasts longer than that of an mRNA vaccine. Sputnik was the first vaccine cocktail, which combined two adenoviral components. We believe that the use of Sputnik Light as a universal booster for other vaccines is extremely promising as well. It has already been approved as such in the UAE, Argentina and the Philippines.
Q.: Alarming news about plans for new lockdowns over growing coronavirus morbidity levels is coming from Europe. This is happening against the backdrop of a rather high level of vaccination in European countries. What is the reason for this situation? Do vaccines work?
A.: There is no doubt that vaccines work, but the key issue is for how long are they effective. For instance, data on the Pfizer vaccine from a number of countries show that its efficacy drops below 50% as early as four months [after vaccination], and below 30% six months after it! I'd like to remind you that the Pfizer vaccine de facto holds a monopoly in the U.S. and in the majority of EU countries, where it occasionally accounts for 75% of all vaccinations or even more. These are the countries where we are now observing a surge in the number of cases. We believe that the vaccine's rapidly declining efficacy is the main reason behind this spike in the number of cases. What is important is that this growth began long before news of the new Omicron strain appeared.
In comparison, recent studies in San Marino, where the majority have been vaccinated with Sputnik V, show that the Russian vaccine remains 80% effective 6-8 months [after vaccination]. Eighty percent and thirty percent is a huge difference! Not only are we speaking about it, but we are also immediately proposing an effective solution - the Sputnik Light one-component vaccine as a universal booster, as an additional shot for mRNA vaccines, for other vaccines in order to enhance their efficacy and to extend the duration of immune response.
That is why we favor cooperation between various vaccines. We want to see Sputnik Light being used actively as one of the elements of the global fight against coronavirus, and there to be combinations of vaccines. Combining vaccines is the most effective way of countering mutations, including the Omicron strain and other mutations that we might encounter in the coming months.
Q.: What does this mean, a combination of vaccines? Does it mean the Sputnik V vaccine and Sputnik Light as a booster, or international vaccines and their combination?
A.: It all began right with Sputnik V, which was the first combination of vaccines. These are adenovirus type 26, the first shot, and adenovirus type 5, the second shot. This is a heterogenic approach which proved effective. Other two-component vaccines offer the shot of the same component twice.
In Argentina, we are funding trials of the combination of Sputnik Light with Pfizer, Pfizer, Moderna, AstraZeneca and Sinopharm. We launched isolated trials involving AstraZeneca in this February, which was the first attempt at researching a combined use of coronavirus vaccines. That's a very important undertaking. There is information that Sputnik Light is capable of boosting other vaccines more effectively than a booster shot of the same vaccine.
We assume that the efficacy of Pfizer and other vaccines declines considerably after five or six months. Sputnik Light with its ability to elicit longer immune responses could become the best booster for them. We have already carried out such trials in a large number of countries. Sputnik has already been approved as a universal booster in the Philippines, in the UAE, Bahrain, and other countries. Argentina has also just approved Sputnik Light as a booster.
Q.: How have the trials of the Sputnik and AstraZeneca combination been progressing? Are there any results? When are the trials expected to be completed?
A.: Yes, they are ongoing in Azerbaijan, Argentina and other countries. The example of Argentina, where we are testing the combination with not only AstraZeneca but also Sinopharm and Moderna, is very important.For instance, the use of Sputnik as a booster for Sinopharm has increased antibodies of cell immunity elicited by the Chinese vaccine ten times. All trials and combinations tried in Argentina, among others, demonstrate the highest level of safety and efficacy. All vaccines boosted by Sputnik had higher results in terms of antibodies and cell immunity than a booster shot of the same vaccine.
Also in Argentina, over one million people got the combination of Sputnik with other vaccines. These are AstraZeneca and Moderna. Therefore, we are the global leader in terms of Sputnik combination with other vaccines.
Q.: When approximately might the trials be completed?
A.: We have already published data on safety and immunizing power. We are expecting the results of such combined use to be published in December or January.
Q.: And what about the trials of the combination of Sputnik with Pfizer? You said that the trials were in progress but you didn't mention the countries.
A.: Honduras has already published official data indicating that the trials of Sputnik and Pfizer have shown a high level of safety and efficacy. And we can confirm that several more countries are using Sputnik as a booster shot for Pfizer. And, consequently, there are also studies in which we see that Sputnik's efficacy as a booster for Pfizer is high. But we will likely publish all of these results next year.
Q.: And which countries are they, or which region? Is it the Middle East?
A: The Middle East included. We are not yet ready to publish their details.
Q.: What is the exact role of the RDIF in boosters? You are an investment fund, not virologists or a pharmaceutical company.
A.: The one-shot Sputnik Light vaccine is exactly the medicine that the RDIF proposed to create on the basis of Sputnik V, because we understood from the very beginning that revaccination and subsequently a booster vaccine would be needed as new variants appear. This highlights our global approach. We are not only investing funds but we help to get samples of new variants, launch international production. We are actively working on scientific publications and helping to collect data from all over the world.
In other words, we are not just allocating money and passively waiting for a good return. This is very hard every-day work which sometimes requires 'manual' control. This includes repelling attacks by Big Pharma,which promoted us to launch a Twitter account that has now almost one million subscribers, including journalists and scientists from all over the world. We are spreading key information about Sputnik, which is often blocked or distorted by many Western media, via Twitter and special website about the vaccine. All this shows that as the Sputnik project progresses, we have to fulfill unnatural tasks for us in order to achieve the goal – to deliver the right information about the Russian vaccine to people and to protect hundreds of millions people worldwide from the pandemic.
Q.: You often criticize Big Pharma and Western mediabias. What do you mean? How do you counter this?
A.: It's not only about Sputnik. A number of other vaccines, primarily AstraZeneca, have also come under unjustified attacks. It is important to understand that Big Pharma is to a large extent geared towardsattacking competitors.
One of the Big Pharma companies has officially paid $4.7 billion in fines in recent years for aggressive illegal marketing. What does this mean? This is not only bribery within the healthcare system but also the use of media to attack competitors, spreading falsetopics and stories.
Sputnik was attacked even before it was registered. All these ludicrous stories about Russian hackers who allegedly stole the vaccine recipe - we reacted very strongly to them and now no one is raising this topic any more. But other things constantly arise – what if Sputnik is suddenly ineffective, what if it is unsafe? The best response to this is scientific articles and data about the real use of the vaccine worldwide. This includes an article with the Lancet, which showed that Sputnik is one of the most effective vaccines in the world, data from Hungary, and data from Mexico,where our vaccines have the best safety record. So, we have a clear response of well-documented scientifically correct data proving our correctness in the face of any biased questions.
Q.: Many Russian officials, including presidential press secretary Dmitry Peskov, are saying that now Europeans have been showing positive attitudes to the mutual recognition of vaccination certificates.
A.: Yes, indeed, the mutual recognition of certificates is the only way forward. And, of course, I am certain that this process will speed up immensely early next year. Importantly, we are proposing an innovation and believe that recovered people have a right to receive this certificate if they demonstrate a certain level of antibody titers. Mutual recognition of vaccines and certificates is critical to resuming tourist flows and normal economic activity.
Q.: To indulge in fantasies a little, do you plan to enter the American market with Russian vaccine?
A.: Look, they did not allow even the AstraZeneca vaccine onto the American market, the vaccine of its ally, the UK, which recalled its application after it conducted clinical trials there. So unfortunately, we see that the issue of vaccines is politicized. We see that they officially wrote in the U.S. Health Department's report that they hampered Sputnik in Brazil and persuaded Brazil not to use Sputnik. Therefore, we are just being realistic and will focus more on the markets where Sputnik is in demand, where people want and understand it. For instance, [Argentinian] President [Alberto] Fernandez, as we saw, got a Sputnik Light booster shot. That is why we have big opportunities and we are focusing on the markets outside the U.S.
Q.: How has your current investment model helped to promote Sputnik?
A.: RDIF partnerships worldwide that we have engaged in are among the perquisites for Sputnik's global success. Returning to RDIF's tenth anniversary, it is important to note that we have really built very trustworthy relations with leading sovereign funds. Our Chinese partners who helped us to assess the whole scale of the pandemic at an early stage and start to take action played a very important role here. The UAE helped us very much. It was the first to register the vaccine and hold clinical trials that showed Sputnik's very high efficacy.