7 Sep 2020
Global Energy Association President Sergei Brilev: Global energy - a new stage?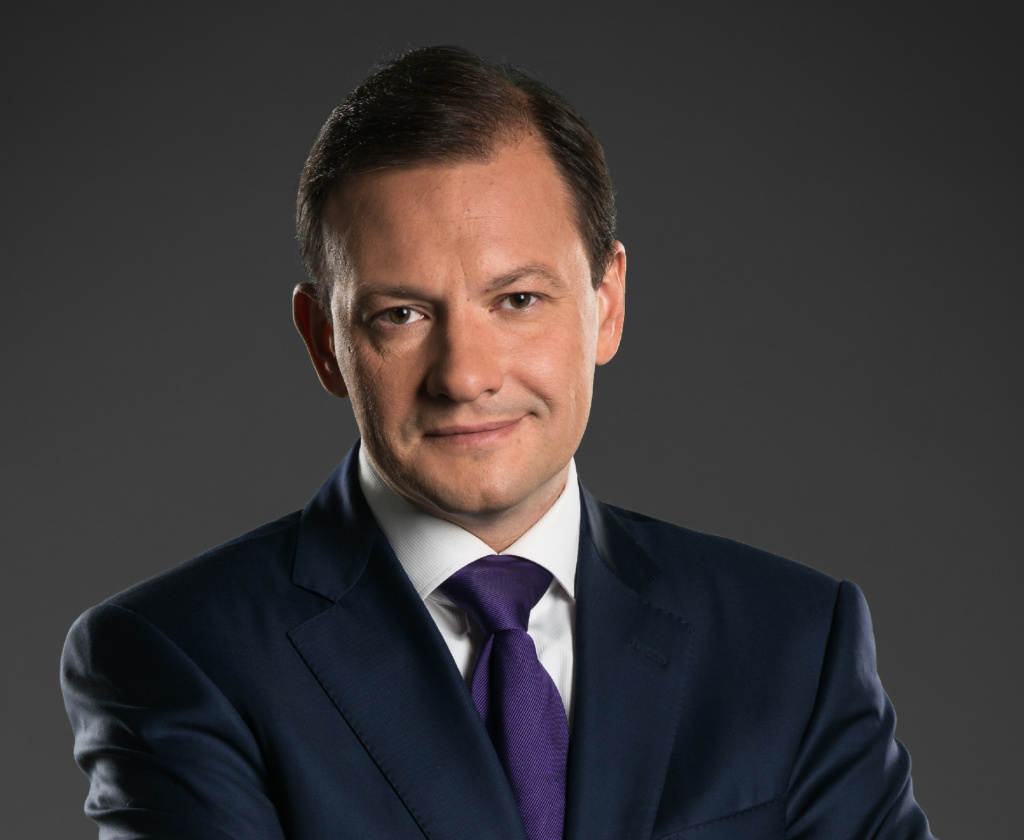 Dr Sergey Brilev, President, The Global Energy Association
Photo: Global Energy Association press office
Global Energy Association President Sergei Brilev, specially for Interfax
Is the era of oil, gas, of conventional energy as a whole coming to an end? What will tomorrow bring?
As far as the Global Energy Association is concerned, tomorrow, on Tuesday September 8, the new laureates of this prize will be announced at the Tsiolkovsky State Museum of Cosmonautics in Kaluga where the global energy of thinking took off. The Global Energy Prize International Award Committee led by Nobel Prize winner Rae Kwon Chung is to choose the 2020 winners on Monday.
I should explain that the members of the Association are PJSC Gazprom, Rosseti FGC UES and PJSC Surgutneftegas. At the same time the International Award Committee is an entirely independent body. On the one hand, the Association's Management is merely the awards operator. On the other hand it is responsible for its promotion and publicity. Now the prize has entered a new stage. The radical revision of the GR and PR strategy carried out by the new management has delivered an important result: the number of nominations grew from 39 last year to 78 this year. There were nominees from a dozen countries last year, and 20, including such newcomers to the nomination cycle as South Africa, Brazil, Qatar, and Saudi Arabia, this year. By the way it is good that the Saudis were not put off by the disputes that broke out at one stage between Moscow and Riyadh at OPEC. Science is above politics. Further evidence of this is the willingness of many foreigners who do not necessarily have any ties with Russia to join the Global Energy Supervisory Council. We'll name the new members from Latin America, Africa and Europe before long.
But to get back to the nominations cycle, which has taken place against the backdrop of the pandemic, but also numerous forecasts that the coronavirus will spur a departure from conventional energy. Yet when the nominations cycle was complete it turned out that independent educated minds had no time for fashionable zigzagging. By all appearances, increasing the number of participants in the nomination cycle made it possible to better discern the true sentiment in the academic world, which is that submissions for the prize were received in roughly equal numbers for all three nominations: 29 for Non-Сonventional Energy, 27 for Conventional Energy and 22 for New Ways of Energy Application.
Even so, as a person who only became head of Global Energy in February this year, I awaited the next "filter" with a lot of interest: three independent experts look at each nomination and arrive at a shortlist for the International Committee to judge. But a balance emerged here. Or to be more precise, an abrupt change was seen. If in the past Global Energy had been criticized because the same people were shortlisted year after year, and you got the feeling that the scientists were just standing in an informal queue then this year's shortlist has just one person from last year's list.
The balance lies in the fact that the 15 nominees also form three equal groups, five in each. They are:
Conventional Energy Nomination:
Richard J. Goldstein (USA) – "Heat power engineering. For major advances in optical measurement systems for fluid velocity and temperature, development of cooling designs widely used in high performance gas turbines, novel and important measurements in thermal convection, and major leadership roles in the engineering community"

Demin Wang (China) – "Exploration, production, transportation and processing of energy resources. For inventing a set of world-leading layered mining and testing technologies, represented by 'Songliao method', 'eccentric water distribution, production distribution process' and "current limiting fracturing process""

Carlo Rubbia (Italy) – "Nuclear energy. For the general commitment in the field of energy to achieve a better world sustainability"

Zhao Yang Dong (Australia) – "Electric power industry. For outstanding and sustained contribution in operation, control and cybersecurity of smart grid"

Jinliang He (China) – "Electric power industry. For fundamental research and development of advanced electric power transmission technologies"
Non-Conventional Energy Nomination:
Peidong Yang (USA) – "Renewable energy. For pioneering semiconductor bio-hybrid systems for artificial photosynthesis"

Adolf Goetzberger (Germany) – "Renewable energy. For lifetime achievement as a pioneer in renewable energy and founder of the largest European Solar Energy Research Institute"

Jay Keasling (USA) – "Bioenergetics. For developing a simple and much less expensive microbial-based synthesis to be used in developing countries"

Piotr Zelenay (USA) – "Fuel cells and hydrogen energy. For pioneering contributions to fundamental research, technology development and commercial production of fuel cell catalysts and devices"

Masahiro Watanabe (Japan) – "Fuel cells and hydrogen energy. For proposing several novel concepts in bimetallic alloy catalysts, which are now being used in commercialised co-generation systems and fuel cell vehicles"
New Ways of Energy Application Nomination:
Eli Yablonovitch (USA) – "Efficient energy use. For his fundamental contributions in the fields of photovoltaics, semiconductor lasers, and photonics, and their translation in technologies for more efficient solar energy exploitation and telecommunications"

Nikolaos Hatziargyriou (Greece) – "Efficient energy use. For outstanding and sustained contribution in operation and control of microgrids"

Xinghuo Yu (Australia) – "Efficient energy use. For outstanding and demonstrated contribution in new ways of energy application in cyber-physical environments"

Andrew Bruce Holmes (Australia) – "New materials used in modern energy engineering. For leadership in the field of organic electronic materials synthesis and device applications for energy efficient organic and polymer light emitting diodes and thin film solar cells"

Henrik Lund (Denmark) – "Efficient energy use. For creating the advanced energy system analysis software EnergyPLAN, which is a freeware used worldwide that have form the basis of more than 100 peer reviewed journal papers around the world."
Of course, it's a pity that there are no Russians on the list. Russians haven't always been laureates in previous years either. But taking a fresh look at the Global Energy trajectory, I dare say that whenever Russians appeared on the shortlist or were named laureates, these were scientists from older generations, who made their names back in the Soviet era. Now it looks like even young guys aren't accustomed to writing in English.
Therefore, experts are making their first acquaintances with them. There are also problems with the way the applications are filed: they rely on absolutely old fashioned, informal methods and connections. I think that at the next stage one of the Association's tasks might be to focus on assistance with the correct filing of applications from countries that do not have such a developed culture of communication in the international scientific in-crowd. This applies not only to Russia.
As regards those who have been shortlisted, for the first time Global Energy recorded extensive interviews with them, which are published on the website.
More and more unusual things really are going on today. Take one nominee, Jay Keasling, Professor of Chemical & Biomolecular Engineering and of Bioengineering, University of California, Berkley, who says with great excitement that the "bacteria and the yeast that we use for brewing beer and wine can be engineered and you can get them then to transform any kind of plant material into useful products." A company that he started has produced a "great diesel fuel, that's been tested in cars and trucks, buses in Brazil, drove, I think, it's about 5 million miles on that diesel fuel." Or there's Masahiro Watanabe, a nominee from Japan, who said the government in his country had promoted the construction of 160 H2-fueling stations so far and plans to construct 320 and 480, until 2025 and 2030, respectively. "After 2030, therefore, people can drive everywhere in Japan," he said. Piotr Zelenay, originally from Poland and now a professor at the Los Alamos National Laboratory, also says we are on the threshold of a hydrogen energy revolution. He thinks it's only a matter of time before the infrastructure for this is put in place, even in the developing world. Look how cell phones have outnumbered landlines. Fossil fuels for him are not a source of energy but chemical industry feedstock.
In fairness, Gazprom is actively getting involved in hydrogen fuel cell technology, especially given that firstly, hydrogen is easiest to transport by pipelines, which already exist, when mixed with natural gas, and secondly, natural gas is the ideal raw material for hydrogen.
But surely this is not all that remains for conventional companies to do? Not according to our survey.
Peidong Yang, professor at the Kavli Energy NanoScience Institute, was nominated for pioneering semiconductor bio-hybrid systems for artificial photosynthesis. But as a great advocate of solar panels, he is the first to admit: "That's certainly one issue, that's why, many people are working on energy storage like battery." We'll leave aside the question that recycling these panels, at any rate existing ones, is no less a challenge to the environment.
The main issue is that non-conventional energy is unstable: you have sunlight and wind one day, but not the next. Perhaps Professor Richard J. Goldstein of the University of Minnesota puts most succinctly: "I'm a big fan of renewables, but I'm a big fan of some things that aren't always so popular. The problem is, renewables are very hard to get started and tend to be very capital intensive. It also tend to be not quite as reliable or regular. I mean, the renewables other than maybe hydropower and some wind power are tend to be transient. The sun doesn't always shine, so you don't get solar power in the evening, even water power is dependable. Well, if you had a gas plant or even a coal plant, or a nuclear plant you could run those 24 hours a day."
Xinghuo Yu, originally of China and now professor at the RMIT University in Melbourne, echoes this: "I think, for the planet over many years generations eventually, we have to move out of that kind of coal power to reduce the pollution, but in the intermedium term, we still have to use it just to ensure, that we have a strong economy to grow, because people want to live a better life."
Of course now, in the pandemic, many people are not even thinking about how to live better but how not to live any worse. It is for this reason that Russian Energy Minister Alexander Novak told me as a journalist in a recent interview that he doubted the immediate prospects for electric vehicles: now, people are thinking twice about buying what is going to be a rather more expensive car. And the authors of many other ideas about alternative sources of energy recognize that for the time being that energy will be cost more. Says nominee Professor Henrik Lund of Aalborg University and a director of the international Grøn Energi Foundation: "Wind turbines will compete at the price of zero, but if everything is wind turbines, the market will collapse. It will not have the soil capacity. In Denmark we have now built, so many biogas facilities, that even though we produce our own gas more than 10% of our gas supply is now green gas, coming from biogas and this is being expanded maybe to 30% within the next decade. But that can only survive if you also change the gas market. Then, I don't think, that green gas will be able to compete with the average gas price we have now."
Carlo Rubbia, an Italian professor who won the Nobel Prize for Physics in 1984, was quite categorical: "It seems to me that the renewable energies are not really a practical solution for the mass use within the world. In the sense that they are more expensive than other sources, they are, in fact, very difficult to operate and therefore it seems to me, that an alternative to renewable energies are a fundamental item, which we have to pursue." The Chinese Professor and Deputy Director of Daqing Petroleum Administration Bureau, Demin Wang, agreed: "Of course renewable energy is good. We should use it on a much larger scale and we will be using it in much higher proportions and percentages. But I think it's very hard to completely take the place of crude oil, gas, and coal. But what about aircraft? I think, it will be very difficult to use renewable energy in aircraft. And maybe in large ocean cruisers it will be also very hard to use renewables. If a car goes into places that are very scarcely inhabited, like going to desert or some Arctic region, you don't have recharging stations there. How will you charge it there? I am not saying it is impossible, but it will be very difficult."
Of course Global Energy Prize International Award Committee members will be reaching their decisions not based on economics. And as history has shown us, it has been possible to lower the cost of many of the technologies that at first seemed expensive. But as far as conventional energy is concerned, that can sleep soundly. Or perhaps not sleep. But not have too much to worry about.
We also wish our nominees peace of mind. It won't be long at all now before the results are announced.

*** The list of The Global Energy Prize International Award winners