23 Jul 2020
Petropavlovsk co-founder Pavel Maslovskiy: I think Petropavlovsk is still undervalued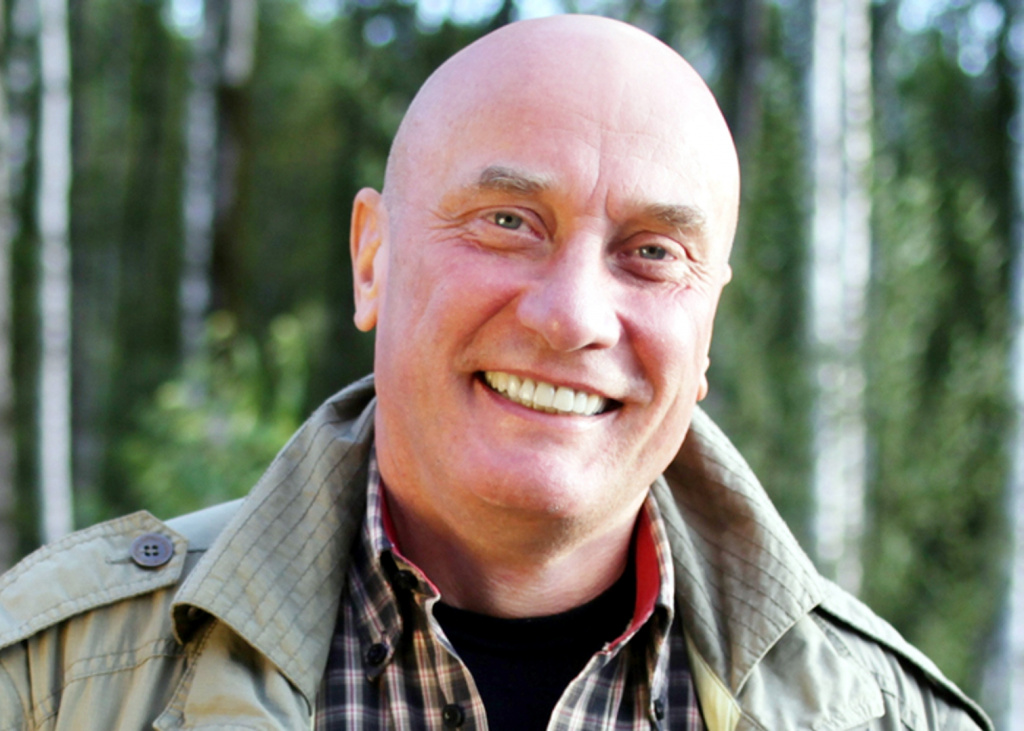 Pavel Maslovskiy
Photo courtesy of Petropavlovsk
Gold miner Petropavlovsk has been engulfed by a corporate conflict since the end of June, when co-founder Pavel Maslovskiy and some other directors were not re-elected to the board at the AGM. Petropavlovsk said that in the board's opinion, voting had been engineered by Uzhuralzoloto or UGC, which is controlled by the family of Konstantin Strukov, a deputy of the Chelyabinsk region's legislative assembly; and by Nikolai Lustiger, a former aide to the Chelyabinsk region's governor who has been acting on behalf of the firms Everest and Slevin for the last two years. UGC is Petropavlovsk's biggest shareholder with 22%, soon to increase with the conversion of bonds, and Everest and Slevin own around 12% of the gold miner between them.
Everest has launched legal action over the appointment of temporary board members, who will serve until a new meeting of shareholders takes place, and has suggested an independent appraisal of the gold miner's deals in the last three years be conducted. Representatives of UGC and Lustiger have, via the press, expressed their concern about Petropavlovsk's results, efficiency and some other aspects of its work.
Maslovskiy, who has stayed on as COO of Petropavlovsk, tells Interfax in an interview about his relationship with Strukov, and in his capacity of manager and minority shareholder of Petropavlovsk, assesses the company's results and its appeal to investors.
Question: Are you a Petropavlovsk shareholder now or do you hold convertible bonds?
Answer: Yes, I'm a Petropavlovsk shareholder now. I own a small stake, roughly 0.5%. I bought it at the end of December 2019. I do not hold any convertible bonds.
Q.: As a minority shareholder, are you happy with the company's performance?
A.: Yes, overall. I bought my shares for 11 pence each at the end of December. At one point they rose to 32 pence and now they are 32 pence, so that's still quite a gain. So as a minority shareholder I'm pleased.
Q.: UGC and Nikolai Lustiger have been asking some questions of Petropavlovsk, via the press. Lustiger told the FT, for example, that he was concerned about Deloitte's decision not to audit Petropavlovsk any longer.
A.: Deloitte had been Petropavlovsk's auditor since 2009. Best practice says that you have the same auditor for 10 years. That's not law, but best practice, which everybody is keen to follow, especially companies with a prime listing. As we got a new board of directors two years ago we asked Deloitte to stay on for one more year, and they agreed. But a change of auditor was inevitable, so we held a tender to choose a new one last year.
Deloitte also said in its opinion that the fact so much was being done on Excel was a shortcoming. We agreed with them and we will install a new program. But that did not stop PwC, also a Big Four auditor, from agreeing to audit us. There have been no real complaints from our auditors. Their opinions was published in full in our annual report, as is the norm, and you can look at it and draw your own conclusions.
Q.: Lustiger also doubted the need to buy a blocking stake in Temi, operator of the Elginskoye project, where Petropavlovsk has a 75% interest.
A.: There are two large fields there and one of them is a strategic one. It'll account for around 40% of our production from 2021, there is a lot of non-refractory ore there, and 4 million oz of gold.
Q.: But you could have developed the field without buying a blocking stake?
A.: We'd have to make special arrangements. That's why a blocking stake is called a blocking stake. If we mine the field and process the ore at a different recovery plant, one that we own, it will be a related transaction on which only the holder of a blocking stake will be able to vote as we will be the interested party. It's a complex procedure that can always be challenged from the point of view of whether it is a market deal or not. So we the management decided, and the board backed us, that it would make sense to buy the stake. A Big Four auditor appraised the deal.
In a sense I can understand the shareholders' position. The deal involves among other things payment in shares. It was a long time in the making and when we did agree a price the top price was around 19 pence but when it was actually concluded it had risen to 20 pence or more. So by and large I understand the shareholders when they said we should try and renegotiate, and we agreed with that, but I did not consider it to be a stumbling block.
Q.: Perhaps they weren't happy that the holder of the blocking stake in Temi was not disclosed and they suspected some sort of affiliation?
A.: Literally days ago I received permission from the owner of the stake to mention this in the interview and, in the situation that has unfolded, I am very grateful that he agreed. It's Sergei Stefanovich, shareholder and managing director of Orsu Metals. He's a very good man, he's worked in the gold industry for a long time, and is in no way affiliated to us. We were interested in his Sergeyevskoye asset. The scene straightforward but we might even continue. But we are in no way affiliated. So speculation on this matter is simply inappropriate.
Q.: Were there signs from UGC and other shareholders ahead of the AGM that they were not happy in some way with the company's performance?
A.: No. Unfortunately it was an unexpected blow. There was no major criticism. Strukov visited us, we kindly invited him to look at our mines, our operations almost as soon as the deal was done. Lustiger came with him. They did not make any particular remarks. Strukov and I exchanged opinions, like processionals, we said there were things we liked and things we could work on. After that I heard no further remarks. And what remarks could there have been? If you look at what they said in the press, I think the cash cost for our grades is very respectable. Or the 2019 results: our sales in ounces rose 39% and the price of gold just 7%. To say we did this only thanks to the price, that's a load of rubbish. God will judge them as they say.
Q.: What did they say about exploration?
A.: That was really weird. The Pokrovskoye field, yes it was explored back in Soviet times. After that, all our reserves and resources that we obtained, that was all ours - we did the prospecting, we did the exploration. The three strategic fields we ourselves discovered, including Elginskoye. And to be honest, that's not for Strukov to talk about.
Q.: And have you visited the UGC assets? Do you know what resources they have, what technologies they use?
A.: I visited Konstantin Ivanovich probably ten years ago. In the Urals, in the vicinity of the Svetlinskoye field. I haven't been there since because we haven't been in that much contact. Out paths have only crossed here and there, like everybody else's in the industry. I have to say the information is absolutely private. I have no idea what their reserves are, their resources, how long its mines might operate. I'm familiar with one field, which they bought from us. That's the Vysokoye field in the Krasnoyarsk Territory, but it's a small one. All the rest is a mystery, shrouded in darkness.
Q.: A few months ago was it first rumored that UGC and Petropavlovsk were merging. After all, in order to understand what the synergy is you need to know about the other party's resources and methods.
A.: Of course Konstantin Ivanovich and I had spoken briefly about the possibility of a merger. My position is straightforward, that optically it looks interesting. If you take what we mine and if you take what UGC mines and add it all up then you get a million ounces for 2019. So it's already a different class of player. But all the time I said to him when these conversations arose in passing that we could talk about something specific when we know about their reserves, their finances - first and foremost the reserves for me as a miner, for anyone, for the market. Because if you are a mining company without reserves, without resources then essentially there's nothing to talk about. So it's interesting to look at it - "optically" is how I describe it in the full sense. In any such deal the main issue is how long you can maintain your own production. Strukov has said he isn't ready, that he needs to do a JORC audit. But I still haven't seen one, there's no information yet.
Q.: UGC said in 2017 that it had started an autoclave. Unlike Petropavlovsk's project, we don't know the details about the technology that UGC uses.
A.: If you look at the analytical reviews, they say there are two autoclaves - one at Polymetal and the other at Petropavlovsk. Nobody but Konstantin Ivanovich talks about Konstantin Ivanovich's autoclave. I haven't seen it with my own eyes. One wouldn't want to make any false accusations but for some reason I have major doubts about the effectiveness of the device. You can't just do a project like an autoclave. Polymetal has immense scientific potential, and we do as well. I think Konstantin Ivanovich has rather good mining expertise, where actual mining is concerned, especially underground mining. But as far as I can gather Uzhuralzoloto does not work with real refractory ores.
Q.: Does Petropavlovsk have any evidence that UGC and Lustiger constitute a "concert party" under UK M&A law?
A.: The question whether or not there is evidence and how hard that evidence is should probably be put to the Takeover Panel. We have said publicly that we have approached the regulator and given them our thoughts on the matter. Relatively recently we received further questions, which we answered. The process is ongoing. I don't know how quickly it will unfold but in any case we have made our point of view to the Panel and we are receiving follow-up questions.
Q.: In the past I have asked you about your relationship with Konstantin Ivanovich and I think I recall you saying you had known each other a long time and your relationship was amicable. Would you say they are still amicable?
A.: I can say that I still respect him as a miner, as a specialist and in a sense as an organizer, although we have totally differing approaches to organization. Even so, as a specialist he is very competent, I still have respect for him. But after this I can't say the relationship is amicable. I think he doesn't think so either, there are no reasons.
Konstantin Ivanovich planned to buy a stake not even from Trotsenko but from Kenes Rakishev. We met, he visited me and said: "This is what I intend to do." I said: "Fine. You're a professional. Of course, you go and agree a price and everything else with Kenes Rakishev - this is not my business. But if you become a shareholder I'll only be too glad." That is, I knew he had been holding talks since 2018, first with Rakishev and then at some stage with Trotsenko, and I was generally okay about it. The fact that Strukov came along did not bother me at all. Unfortunately.
Q.: Why do you think things are always happening to Petropavlovsk - changes of shareholders, conflicts? Perhaps it's because there's no controlling shareholder?
A.: You know, I'd take a Marxist approach. It's not about a controlling shareholder - controlling shareholders also fight, and so on. The thing is that following the restructuring in 2013-2014, all those who looked at Petropavlovsk more or less professionally realized that we were undervalued. When bond-holders received very cheap shares our market cap fell from a billion to less than $200 million. Those who took the trouble to analyze the business understood that the company was undervalued. Whatever the circumstances, whatever our debt, we had reserves, we had resources and projects we that we could bring to fruition. When Vekselberg increased his stake that's likely what motivated him or his colleagues - to be honest I don't think he was dedicated to this matter himself.
Then there was Kenes Rakishev, who bought his stake on the basis of a valuation of $300 million for a company that ought to be worth more than a billion or approaching $2 billion. That's what motivated him, and I can quite understand that. Then, everyone has his own circumstances. Rakishev sold out, Trotsekno too. Here you either look into the future or at a certain profit, it's not my business anymore. But I think none of them exited without making a profit.
In general I reckon the driving force is the fact that the company is undervalued. I think Petropavlovsk is still undervalued, but at least a serious level of more than $1 billion gives us something to talk about. Once we had started the autoclave - that really was a tasty morsel. Prior to that there may have been lingering doubts, would they do it or not, although I'd always said we'd definitely do it. The worst that can happen in such projects is a lengthy start-up, but we got it going immediately because we had everything figured out. And now Petropavlovsk is not just a problem company that will one day be over-valued because of the price of gold, but a really tasty one.
Q.: Have UGC or Lustiger expressed their opinion regarding the formula for Petropavlovsk's dividend policy as proposed by Prosperity, which is to pay 50% of adjusted net profit if net debt/EBITDA is below 2x?
A.: I've heard no objections from UGC or Lustiger. Prosperity made their statement quite openly. We've set the process in motion for discussing it at a meeting. We've pledged to do this and we'll do it soon, we'll adopt a dividend policy - I say 'we' but I don't know how all this will turn out - in roughly the same vein as Prosperity suggested it, their formula is quite balanced and in keeping with examples in the industry.
We're expecting net debt/EBITDA will be way below 2x for 2020. No major capex is foreseen, so nothing would stop us paying dividends. It's for the board of directors to decide, but as a manager I think we are quite ready, we'll have sufficient cash flows.
Q.: Are you now unlikely to pay anything for the first half year?
A.: We'll definitely not be able to do anything for the first half year now, we need to unravel all these intricacies.
Q.: How is the deal with Stocken Board to sell a stake in IRC going? How are the talks with IRC's creditor Gazprombank going? The IRC guarantee has been a thorny issue for shareholders.
A.: The talks with Gazprombank should have been conducted by the party that proposed the deal. I have not yet heard about any progress. But to be honest, right now there's not as much pressure on Petropavlovsk related to the guarantee as there was in the past, so that's now on the back-burner to some extent. It was more of an issue a few years ago, the previous shareholders were jumping up and down about it. ICBC and IRC had such an agreement that even not paying interest would have been and event of default and cross default, and the arrangement with Gazprombank was such that Petropavlovsk could simply help, which would not be an event of default, so we don't have to wait in trepidation for the bank to grant a waiver or not. Then there are the results - IRC has posted net profit for H1, and iron ore prices. So think the issue has become less acute.
Q.: If you are unable to return as CEO, who would you like to see in your place?
A.: It's a complex issue. I think it is crucial that the CEO should be from the company. It's extremely hard to find anyone on the market. The company is a vertically integrated one, does the whole lot, but there are few specialists. Companies fight over them, poach them. There are not many companies like this in Russia, especially not public ones with all their nuances. I'm already at the retirement age according to the old law, and pre-retirement age according to the new one. I can see a few candidates, from the inside, in order preserve corporate traditions and culture.