5 Jun 2020
Alrosa's CFO Alexei Filippovsky: Alrosa could tap int'l debt market to refinance Eurobonds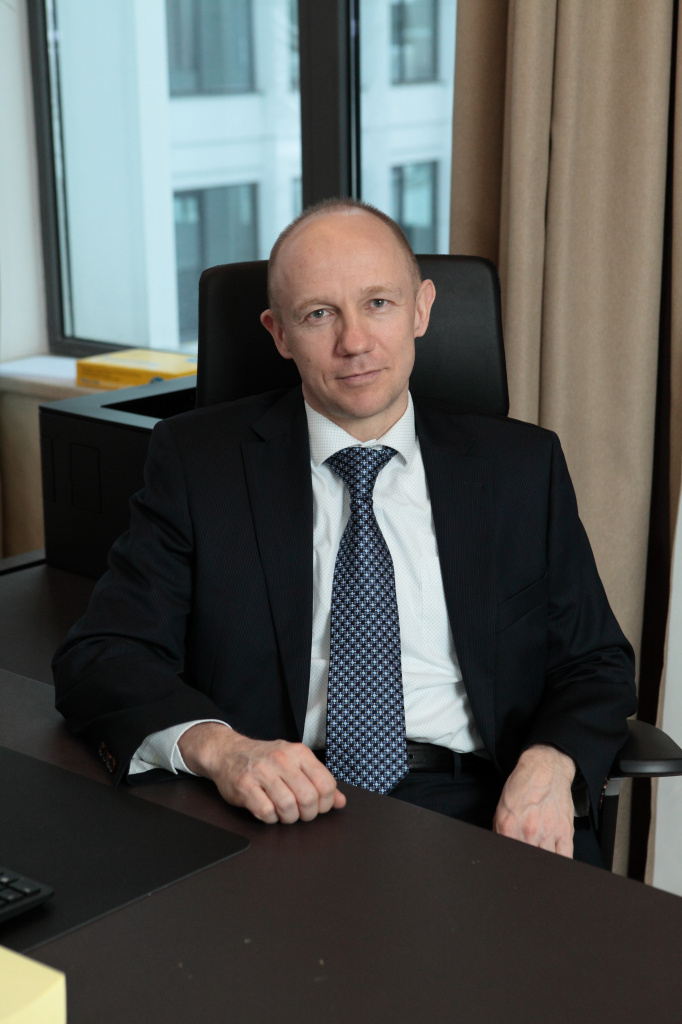 Alexei Filippovsky
Photo courtesy of the Alrosa press office
Alrosa, which is due to pay off more than $500 million in Eurobonds at the end of the year amid a halt in sales and unclear prospects for the recovery of the diamond market, is considering all means to raise funds, including accessing the international debt market, the diamond miner's CFO, Alexei Filippovsky, said in an interview with Interfax.
"We are looking at all of the possibilities that are available on the market now, including the market for international debt financing," the CFO said.
Alrosa has around $1.2 billion of liquidity on its accounts. Besides 25 billion rubles of local-currency bonds it has raised around $360 million in bank loans since the start of the year.
Filippovsky said the recent placement of 5.75% RUB bonds "reflects investor confidence in the company's fundamental competitive advantages."
Net debt/EBITDA was unchanged at 0.7x at end-Q1. Filippovsky did not give a forecast for the ratio, which is key for calculating dividends, at end-H1. If the ratio climbs above 1x then, according to dividend policy, Alrosa is able to lower the payout to 50% of free cash flow. The company will pay 100% of this for 2019.
Like other diamond miners, Alrosa has faced a collapse in diamond sales in April-June, caused by lockdown restrictions the world over, and which brought India's cutting and polishing industry to a standstill and closed jewelry retail in the United States and most European countries.
In a commentary to its financial report in Friday, Alrosa said it saw diamond jewelry sales "bouncing back" in China and other Asian markets, which is expected to drive diamond demand up as soon as in July-August.
"Demand is bouncing back, at various speeds in various regions. On the whole we see demand accelerating to some extent in July-August this year. Apart from jewelry demand, the rate of that recovery will be influenced by how quickly capacity utilization increases in the Indian cutting and polishing industry, which has only started to get going again after coming to a complete standstill in April and to some extent in May, and on the level of diamond inventory in the system," Filippovsky said.
Alrosa waived the obligation for long-term customers to buy diamonds at its April, May and June trading sessions and allows them to postpone those purchases until later. It is too early to say when and in what volume customer will buy the rough diamonds subject to contracts, Filippovsky said. "We'll set the specific terms once we have seen that the market allows us to resume trading sessions in normal mode," he said.
In its crisis response, Alrosa has said it will lower rough diamond production to 28-31 million carats in 2020, from original guidance of more than 34 million carats. Low-grade production at the Aikhal mine, Zarya open pit and Verkhne-Munskoye field, all of which are less profitable than Alrosa's other mines, has been suspended. Production will also decrease at the Severalmaz subsidiary in the Arkhangelsk region. The overall drop in output at these assets is estimated at 3 million carats in 2020.
Production guidance for future years has not yet been announced, but Alrosa says it is discussing a possible sharp drop to 26 million carats in each of 2021 and 2022.
"So far we are looking closely at various scenarios, and of course everything will depend on how quickly the market recovers," Filippovsky said regarding production plans.
The company estimates cost-cutting owing to the pandemic at 6 billion rubles in 2020, Filippovsky said.
The capex estimate for 2020 has been lowered to 20 billion rubles from an initial 22 billion rubles, and that for 2021 to 23 billion rubles from 29 billion rubles, he said.
Cost-cutting is being achieved by postponing projects of secondary importance until later, curbing infrastructure projects like the airport in Mirny and reducing maintenance capex through the drop in mine production.
Regarding the outlook for long-term strategic projects like the restoration of the Mir diamond mine and construction of the Jubilee mine, Filippovsky said efforts to study these and which did not require much investment were ongoing. A decision on these projects will be reached following detailed analysis of their economic sand safety in 2022-2023.