27 May 2020
EBRD's Regional Lead Economist for Eastern Europe and Caucasus Dimitar Bogov: Coronavirus pandemic will deepen recession in Belarus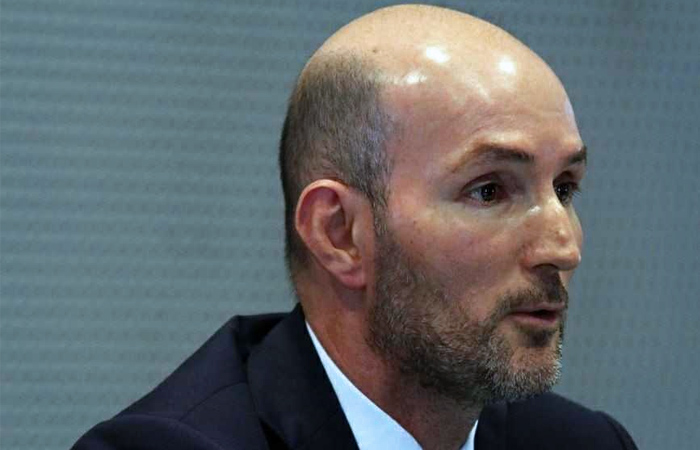 Dimitar Bogov


Photo: EBRD press service
The European Bank for Reconstruction and Development (EBRD) welcomes the fiscal consolidation steps that Belarus has taken to mitigate the coronavirus pandemic's impact, but is advising the country's leadership to move towards financial support for its anti-crisis program, and is prepared to make as much funding available as it did last year. Dimitar Bogov, fr om 2011-2018 Governor at National Bank of the Republic of Macedonia and now the EBRD's Regional Lead Economist for Eastern Europe and Caucasus, details the bank's adjusted forecast for Belarus and discusses its recommendations for the Belarusian authorities in an interview with Interfax.
Question: How have you changed your macro forecast for Belarus in 2020-21 vs. your previous report?
Answer: In the EBRD forecast published in November 2019 we expected Belarus' economy to grow by 1.3% in 2020 and by a further 1.2% in 2021. However, the coronavirus pandemic will push the economy into recession by reducing foreign and domestic demand. GDP is expected to decline by 5.0% in 2020 and to rebound by 3.5% in 2021.
Q.: What are the key factors which affected your downgrade?
A.: Prior to the coronavirus pandemic, Belarus' economy was already in slowdown. According to preliminary estimates, GDP contracted by 0.3% year-on-year in the first quarter of 2020 on the back of manufacturing decline due to the delay in reaching a new agreement for oil and gas with Russia, which resulted in a disruption of oil supplies to the oil refineries in Belarus at the beginning of the year. The coronavirus pandemic will likely deepen the recession. The fact that Belarus did not apply strict containment rules means that the reduction in domestic consumption will likely not be as severe as in other countries. However, foreign demand is expected to be significantly reduced due to the global recession. Extended economic ties with Russia make Belarus additionally vulnerable to oil price declines and the expected recession in Russia.
Q.: What's the Bank's assessment of anti-crisis macroeconomic measures implemented by Belarus?
A.: Authorities gave preference to recommendations over strict containment rules. Accordingly, so far, the financial response to the crisis has been measured and inclined to the use of prudential counter-cyclical measures in the banking sector, providing additional loan support to SOEs and temporary fiscal benefits for SMEs. EBRD remains ready to support Belarus in this crisis by repeating the last year record business volume through providing working capital to private sector clients and credit lines to partner banks for trade finance and loans to SMEs.
Q.: Will there be any appetite for privatizations (Belinvestbank for example) in the country against the background of global recession?
A.: Privatization of state owned enterprises and banks is a gradual medium to long-term process which is primarily driven by the authorities' appetite. EBRD remains ready to continue supporting commercialization of SOEs and participate in pre-privatizations if such opportunities arise.
Q.: Are there any recommendations you can give to the Belarusian authorities to help them contain negative effects of the coronavirus pandemic on the economy?
A.: While situation differs fr om country to country, most of the countries responded to this crisis with fiscal and monetary policy packages aimed to lim it layoffs and insolvencies while shoring up individuals' incomes. The idea is to protect the productive capacity of the economy and, after a likely short interruption caused by the virus, to resume production. Reduced tax revenues and significantly increased expenditures will inevitably widen budget deficits and increase public debt levels. Those countries that had prudent fiscal policies in good times have bigger space to support their economies now. Fortunately, Belarus has consolidated fiscal policy in previous years, and has started reducing the public debt level. That created some fiscal space for an appropriate reaction in this crisis. However, the main challenge is to provide financing for the crisis response measures. Therefore, many of the countries wh ere the EBRD operates borrowed from multilateral creditors.