21 May 2020
Russian Deputy Foreign Minister Oleg Syromolotov: Moscow has no data indicating that coronavirus came from lab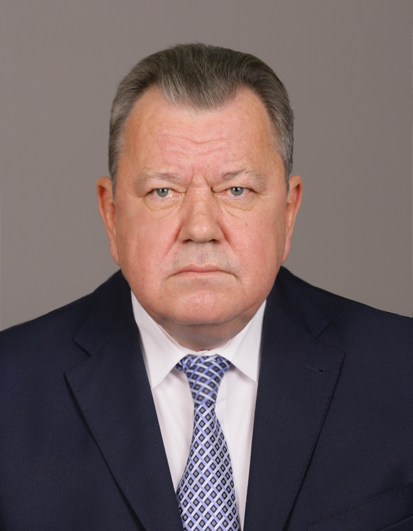 Oleg Syromolotov
Photo courtesy of the Department of Information and Press of the Russian MFA
Russian Deputy Foreign Minister Oleg Syromolotov has given an interview to Interfax in which he speaks about combating terrorism amid the coronavirus pandemic and cooperation with the United States in this sphere.
Question: Service and food retail companies are closed in many countries in order to combat the spread of the coronavirus, and the crisis caused by the pandemic lead to staff cuts. As a result, labor migrants in Russia and Europe are left without jobs and money. Is there a threat that terrorist cells will profit from this situation to recruit new supporters? What measures of international interactions are taken in order to prevent this? Has any attempt of a terrorist attack been already thwarted?
Answer: Traditionally, we view any deterioration of socioeconomic conditions as a serious factor posing a risk of public radicalization, which may lead to terror attacks. However, this is far from being the only factor. Obviously, security services and law enforcement agencies should be particularly vigilant in any crisis. Some countries, including ours, have undertaken unprecedented measures to protect the borders and to ensure the public peace, which are factors objectively reducing the probability of terror attacks. As you know, a series of terrorist cells have been uncovered and neutralized in Russia since the beginning of this year. Our antiterrorist activity in foreign countries, primarily in Syria, has continued. The Russian Foreign Ministry has continued to develop international cooperation in fight against terrorism. Face-to-face dialogue is currently impossible, so we're using other forms of interaction, including videoconferences. Important bilateral and multilateral events are being prepared. They will be held in either traditional or digital formats, depending on how the pandemic develops.
Q.: A lot of theories are circulating about the origins of the coronavirus infection that has paralyzed the world. These include even conspiracy ones, that the coronavirus infection is a specially designed weapon. Does Russia have information that the spread of the infection started with a leak from a virology laboratory or that it is of artificial origins? Could it be considered as the use of biological weapons, a terrorist attack, for example? Have you got information from foreign partners to this end?
A.: We don't have any data that could lead us to suspect that this virus came from a laboratory or is a biological weapon.
Q.: Given the sensitivity of information that is exchanged as part of counterterrorist activity, is it possible to exchange it online, without face-to-face meetings? In general, has the risk grown that cybercriminals could get confidential information and use it for realizing terrorist plans because of unsecure online communication?
A.: Yes, you are right. We are taking all necessary measures to protect sensitive information that we exchange with our partners. Confidential information has been communicated via reliable diplomatic channels and via tested mechanisms of cooperation between special services. If we have to discuss special secrets concerning antiterrorism efforts with our foreign counterparts, whose disclosure could compromise the efficiency of the measures undertaken, we would prefer to do this face to face.
Q.: Is it possible to say that the coronavirus situation could have a positive effect? Has the fact that the majority of countries closed its borders and enhanced control at border checkpoints over the coronavirus pandemic been helpful for antiterrorist activity? Has it helped to scatter terrorists and counter them with pinpoint accuracy?
A.: Naturally, the movement between countries is very complicated amid the pandemic. Border control has been enhanced, and many types of transport, including air transport, do not operate. But this does not mean that we can relax and fear no terrorist threats. Terrorists are criminals attempting to employ the most sophisticated methods to bypass any restrictions. Their activities on the Internet have noticeably increased, as they have been using it unlawfully to spread extremist ideology and recruit people online. At the same time, the danger of terrorist attacks has not declined, either, whether this concerns European countries or armed conflict zones in the Middle East, Africa, or Afghanistan, which unfortunately, we have witnessed in some cases.
Q.: Antiterrorist cooperation has been among the last spheres of active interaction between Russia and the U.S. over the past several years. Last year, the U.S. passed information to Russia that helped prevent a terrorist attack in St. Petersburg, and you held several rounds of negotiations with your American colleagues in Vienna. Has the absence of possibility for face-to-face meetings influenced the intensity of contacts? Has such interaction continued?
A.: A few days ago, in one of his interviews, U.S. Secretary of State Mike Pompeo cited counterterrorism cooperation between Russia and the U.S. as an example of the most successful format of interaction between the two countries recently. I support this assessment and hope that coronavirus will be unable to have any serious impact on our work. After the Covid-19 epidemic goes down, I hope to get acquainted with my new counterpart in the high-level bilateral dialogue, Deputy Secretary of State Stephen Biegun, who late last year replaced [John] Sullivan, who now heads the U.S. diplomatic mission in Moscow.
Q.: The number of reports that terrorists, in particular from the ISIL [a terrorist organization banned in Russia], became more active in Afghanistan has grown lately. Has the U.S. discussed a possibility of joint antiterrorist actions there or of information exchange?
A.: Since the Russian-U.S. counterterrorism dialogue was launched in December 2018, the situation in Afghanistan has been one of the key item on our agenda with Washington. The inclusion of the ISIL - Khorasan Province [banned in Russia], the Afghan wing of the ISIL, on the sanctions list of the UN Security Council Committee 1267/1989/2253 was a good example of the fruitfulness of joint work with U.S. partners in this sphere. We adhere to our agreement to continue regular exchange of opinions on the Afghan problem, which still remains topical.
Q.: Does Russia have an understanding of the total amount of terrorists still operating in Idlib? Are we ready to decide on their future, repatriate them so that they stand trial, or our position is that they must be killed on the spot? At present, how does Russia assess the terrorist threat in Idlib? Is it diminishing?
A.: We are continuing to work on the implementation of the Russian-Turkish additional protocol of March 5 in the Idlib de-escalation area. To our knowledge, there has been no change in the situation in that area. Jihadists are bolstering their combat potential. Provocations staged by various illegal armed groups are recorded regularly. Fighters from Hayat Tahrir al-Sham [banned in Russia] and associated groups are actively countering our attempts to unblock Route M4 and are attempting to thwart Russian-Turkish patrol missions. Socioeconomic tensions are building. There are people from Russia and other CIS states in the militants' ranks. Our defense and security agencies should decide what tactics of countering them to choose. Yet, we believe that every terrorist must be held responsible for their crimes. If terrorist fighters continue to put up armed resistance in Idlib, many of them may not live to stand trial.
Q.: The U.S. has stated its intention to bring terrorists captured in Syria and Iraq back to their homes. Is Moscow involved in a dialogue to this end with the U.S. side?
A.: Moscow and Washington see practically eye-to-eye on the issue of the repatriation of international terrorist fighters from Syria and Iraq. Both states call for repatriating such citizens from armed conflict zones and prosecuting them on counts of terrorism. Both sides favor that states take their citizens from conflict zones and prosecute those involved in terrorist activity. Both the Americans and we prioritize the unavoidable punishment of terrorists. Identical approaches on this and some other matters lay a solid foundation for continuing anti-terrorist cooperation. This is important business. The security of our citizens and states and their peaceful and stable development depend on it. There are things to work on together.