14 May 2021
Japanese Ambassador to Russia Toyohisa Kozuki: Tokyo intends to boost economic cooperation with Russia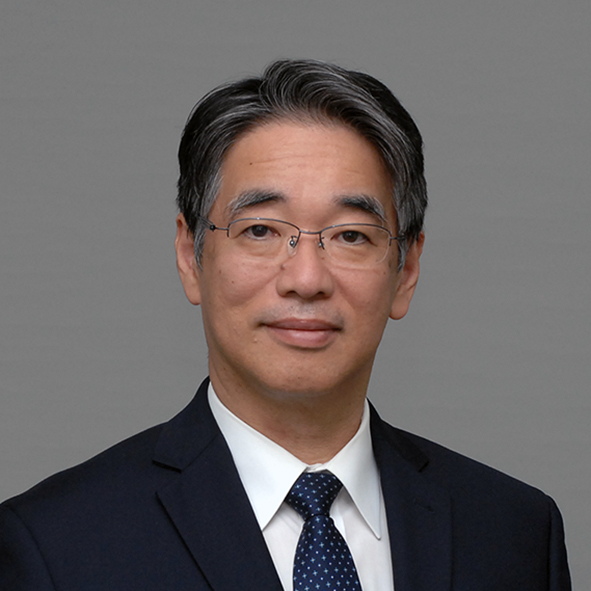 Toyohisa Kozuki
Photo: Embassy of Japan in Moscow
Japanese Ambassador to Russia Toyohisa Kozuki has given an interview to Interfax in which he speaks about the development of bilateral relations, Russian-Japanese cooperation in the fight against the coronavirus pandemic and illicit drug trade, as well as economic interaction projects.
Question: Prime Minister Shinzo Abe's personal contribution has largely facilitated the active development of Russian-Japanese relations in recent years, and President Vladimir Putin, among others, has made special mention of this. To what extent does the new Japanese government led by Yoshihide Suga intend to maintain the continuity of the adopted course? Will contacts at the level of foreign ministers and their deputies, as well as in the 2+2 format, continue? Can bilateral meetings be expected when the epidemiological situation permits?
Answer: Japan's stance remains unwavering under the Yoshihide Suga government: we attach great importance to Japanese-Russian relations and intend to develop them in a widerange of areas, including politics, in particular, the conclusion of a peace treaty, as well as the economy and humanitarian exchanges.
This January, when taking office, Yoshihide Suga gave a policy speech in which he explained the main areas of the country's development. In particular, speaking about Japanese-Russian relations, he stated the need to end the problem of the Northern territories without leaving it to future generations. Noting the continuity of the dialogue between the leaders that took place during a meeting in Singapore in 2018, Prime Minister Suga stated the intention to conduct negotiations with regard to the understandings reached by the two countries earlier, seeking to develop the whole gamut of Japanese-Russian relations, including the conclusion of a peace treaty.
Last September, the leaders of our countries had a telephone conversation. Apart from that, a telephone conversation between the foreign ministers of Japan and Russia took place in October. In December, there was a meeting of the co-chairmen of the Japanese-Russian intergovernmental commission for trade and economics, Foreign Minister [Toshimitsu] Motegi and Economic Development Minister [Maxim] Reshetnikov, who is also the Russian president's special representative for trade and economic cooperation with Japan.
In December, consultations between deputy foreign ministers [Takeo] Mori and [Igor] Morgulov took place. As for the 2+2 consultations, their fourth round took place on May 30, 2019, and we are set to continue consultations in this format. Therefore, even in the midst of the pandemic, the governments of Japan and Russia have been maintaining continuous dialogue on various levels and have been working on the development of relations. In the future, we will be coordinating our dialogue on various levels through diplomatic channels, while monitoring changes in the situation with coronavirus infections.
Q.: To what extent are Tokyo and Moscow cooperating to fight the pandemic? If there are specific examples of such interaction, could you please elaborate?
A.: The joint development of an express test for the novel coronavirus is a striking example of Japanese-Russian cooperation in the fight against the pandemic. This project was implemented as part of the eight-point Cooperation Plan that Prime Minister Abe proposed to President Putin in May 2016 for the development of economic ties between our countries. Medicine is one of the priority areas of this plan.
Three organizations implemented this project – the RIKEN comprehensive research institution and the DNAFORM venture company established by RIKEN on Japan's behalf and theEidos-Medicine venture company, established by the Kazan Federal University, on Russia's part. Starting from 2016, they have been developing a portable system of infection diagnostics that laid the foundation of this project. Using a RIKEN method, the Japanese-Russian joint enterprise, Evotech-Mirai Genomics, developed a coronavirus express test in March 2020.
The product of Evotech-Mirai Genomics is a high-precision, fast and mobile testing system, which has been used in all three major international airports of Moscow (Sheremetyevo, Vnukovo, and Domodedovo) since August of last year. It is also being broadly used by Russian companies seeking to ensure security of their personnel, including shift workers. The express test is being used, for instance, to test Russian Premier League footballers and football club staff. So it makes a significant contribution to the fight against the pandemic.
Also, I would like to note that the aforementioned Japanese-Russian joint investment fund invested in a large Russian pharmaceutical company, R-Pharm, which also made a major contribution to the fight against the pandemic, including the production of Russia's Sputnik V vaccine.
Q.: Japan has announced that the Olympic Games will be held without international spectators. Does this mean that tourists from Russia won't be able to visit Japan in the near future?
A.: The Japanese government is absolutely determined to hold the Tokyo Games this summer to show that the whole world has consolidated for humanity to beat the coronavirus. The Games will also show the world how Japan is rebuilding after a powerful earthquake in the east of our country in March 2011.
As you mentioned, as a result of five-party negotiations between the International Olympic Committee, the International Paralympic Committee, the Tokyo administration, the Organizing Committee and the Japanese government, an agreement was reached not to allow international spectators. This was done in order to hold an even safer, calmer and more secure competition in Tokyo for all its participants given the epidemiological situation inside and outside Japan, including the evolution of mutant strains, as well as restricted movement through national borders of various countries, including Japan.
On April 28, a meeting of coordination council for counter-measures against the novel coronavirus, which brings together representatives of the Japanese government, the Tokyo administration, the Organizing Committee, the Olympic and Paralympic Committees of Japan, and Japanese infectious disease specialists, took place. They continued consultations in order to hold a safer and more secure tournament, including additional measures against mutant strains.
Regrettably, the situation does not currently allow us to accept guests from Russia or other countries of the world. I hope that the pandemic will end as soon as possible and we will be able to again invite Russians to Japan.
Q.: Russia and Japan are cooperating in the fight against international crime, in particular drugs control. What projects have been implemented in this sphere and what is planned in the near future?
A.: Japan and Russia, acting in collaboration with the UN Office on Drugs and Crime (UNODC), have been promoting two projects in the course of the joint suppression of narcotics.
Firstly, lectures and seminars for Afghan anti-narcotics police officers have been held at the Russian Institute of Advanced Training of the Interior Ministry in Domodedovo since September 2012.
This project is being implemented with funds that Japan gives to the UNODC. Drug control officers from Central Asia joined the project in 2016. Besides Russian instructors, training is provided by drug control officers from the Japanese Health, Labor, and Welfare Ministry, who directly transfer Japanese expertise in this area. As of April 2021, 234 interns had been trained in those courses.
Secondly, there is a project to build a K9 center to train sniffer dogs in Kabul, the capital of Afghanistan. Japan has funded the project with its contributions to the UNODC, while Russia has been sharing know-how and experience of training police dogs and dog handlers. The center's groundbreaking ceremony took place in Kabul in September of last year, and the widespread use of dogs for to detect drugs will begin in Afghanistan when the construction has ended. Foreign Minister Sergei Lavrov mentioned this project at a ministerial meeting of the Istanbul Process on Afghanistan on March 30 this year.
The development of such cooperation projects is expected to improve the drugs control potential of Afghanistan and countries of Central Asia and contribute to regional stability.
Countering non-traditional threats, including narcotics, is being constantly discussed at Japanese-Russian negotiations held at the summit and high levels. We intend to continue cooperation with the Russian side to unlock the potential of our relations in this area and others.
Q.: What recent steps in the area of Japanese-Russian economic cooperation warrant particular attention? What spheres could develop in the future?
A.: I can give two remarkable events as recent examples of cooperation.
Firstly, this is the start of Russian production of an advanced medical drug at a Takeda Pharmaceutical plant in Yaroslavl. On April 23, this company held a ceremony to launch the full-cycle production of the Ninlaro drug at its plant in Yaroslavl. Health Minister Mikhail Murashko and other prominent figures spoke at this ceremony. I also took part in this event and gave a welcome speech.
The Ninlaro drug is an innovative drug for treating a blood cancer. It was developed by Takeda Pharmaceutical, one of the most advanced pharmaceutical companies of the world, which Japan is proud of. The day before the ceremony, on April 22, the Health Ministry's commission for forming lists of medicines recommended this drug be added to state VZN or high-cost nosologies program list. I am sincerely glad that this company will produce such a high-quality medicine in Russia and through its use the health needs of Russians will be met even more. Moreover, the Yaroslavl plant is the second center of the Takeda Pharmaceutical company for the production of Ninlaro in the world, and I hope that Japanese technologies will bring much benefit worldwide through the Russian plant.
Secondly, there was the launch of regular JAL flights to Sheremetyevo Airport. On April 22, the Japanese airline carried out its first flight from Haneda Airport to Sheremetyevo, and on April 23 from Sheremetyevo to Haneda.
Last March, JAL moved the arrival and departure airport in Moscow from Domodedovo to Sheremetyevo. On the other hand, right after the transfer the world started to witness the novel coronavirus spread; movement between countries, including Japan and Russia was seriously restricted, and the start of regular flights between our countries arriving at and departing from Sheremetyevo had to be postponed. But finally, regular flights began in April.
​Moving JAL flights to Sheremetyevo has made transfers to Aeroflot domestic flights easier. I do hope that the change of airport will allow a great number of Japanese citizens to visit notonly big cities such as Moscow and St. Petersburg but also Russia's regional cities with long history and rich culture, and get to know Russia's innermost charms.
There is an expression in Russia – 'You need a good run-up to jump to a star.' According to this expression, it can be said that beginning of these regular flights is an important run-up on the way to the dynamic development of humanitarian contacts between Japan and Russia after the coronavirus pandemic ends.
One of the new fields in which we expect further cooperation is climate change and green energy. Recently, the Japanese government made a decision to become a carbon-neutral country, reducing greenhouse gas emissions to almost zero by 2050. Moreover, Prime Minister Suga at a recent climate change summit talked about the intention to reduce greenhouse gas emissions 46% by 2030 compared to 2013 and continue with efforts to achieve the 50% threshold. We know that Russia is increasingly interested in the problem of climate change and green energy. Further progress in Japanese-Russian cooperation is also expected in this sphere.
We intend together with Russian colleagues to continue efforts to develop economic cooperation between Japan and Russia, including in those spheres where further interaction is expected.
Q.: What are the results of Japanese-Russian economic cooperation in 2020, which was marred by the coronavirus pandemic?
A.: In 2020, all spheres of the global economy and businesses were inevitably harmed by the unprecedented crisis caused by the coronavirus pandemic.
However, the strengthening of economic cooperation between Japan and Russia as part of the eight-point Cooperation Plan actively continued throughout the crisis year of 2020, including under the new government of Yoshihide Suga, who succeeded Shinzo Abe as prime minister. I would like to highlight that new results were achieved thanks to interaction between Japanese Economy, Trade and Industry Minister Hiroshi Kajiyama and Economic Development Minister Maxim Reshetnikov, who is also the Russian president's special representative for trade and economic cooperation with Japan. Next, I would like to draw several specific examples.
The Okura Hotel project in Vladivostok is an example of progress in urban development in 2020. Then, the company, that manages one of the most famous hotel networks in Japan, made active efforts to open the Hotel Okura Vladivostok, which will be the first Japanese hotel in Russia. On February 9, Deputy Prime Minister Yury Trutnev and [Primorye] Territory Governor Oleg Kozhemyako familiarized themselves with the project on the ground. The company is preparing to open the hotel in the second half of this year. The Okura Hotel's refined services will make Vladivostok more comfortable and accessible not only to its residents but also businessmen and tourists visiting this international city. Vladivostok catches the attention of the Japanese as the nearest 'European' city which can be reached from Tokyo by air in 2.5 hours. That is why the opening of the Hotel Okura Vladivostok will definitely make the city even more attractive to Japanese tourists.
As part of cooperation in the creation of a comfortable and favorable city environment, Japan is also making an effort to develop postal services in Russia, and some results in this sphere have already been reached, for example the efficiency of postal deliveries was increased thanks to the use of Japanese-made sorting machines at international postal exchange centers in Moscow. Cooperation between postal services of both countries is growing stronger also through the exploration of e-commerce opportunities on both sides, and significant progress was also reached in 2020. Both sides have already held a Russian goods fair in Tokyo in order to gauge market demand. In the future, it is anticipated a system will be in place thanks to which Japanese consumers can order Russian goods online and the EMS postal service will deliver them to Japan.
I would also like to mention a landmark event that has enriched the infrastructure of the large international city of Moscow. In December 2020, Japanese entertainment center Round One, which brings together arcade games, bowling and other amusements, opened for time in Russia at the Yevropeisky shopping mall [in Moscow]. Round One is the most popular closed amusement parks chain in Japan. The new venue is a unique leisure venue for Moscow residents in the sense that they can get acquainted with Japanese culture without leaving their native city.
Energy is also an important cooperation area, and we are working with great interest on the development of new Japanese-Russian projects. One of them is the launch of a wind power project in the village of Tiksi, in [Russia's internal] Republic of Sakha situated beyond the Arctic Circle. Its pilot operation began in December 2020, and the project was funded by the New Energy and Industrial Technology Development Organization (NEDO), among others. The project uses the latest Japanese technologies, including an energy management system, and wind turbines.
Last December, I took part in this project's launch ceremony, and noted back then that this project contributes to the improvement of quality of life of Tiksi residents, contributes to the further use of the Northern Sea Route through the development of the settlement and plays an innovative role in renewable energy use in Russia.
I would also like to stress that concerning the energy sphere Japan's JOGMEC and Mitsui decided in June 2019 to take part in the Arctic LNG 2 project supervised by the Novatek company, and cooperation in this area has already been developing. Liquefied gas produced beyond the Arctic Circle, including in the framework of this project, will be shipped to Europe and Asia, including Japan, by the Northern Sea Route. Currently, Japan's Mitsui O.S.K. Lines is implementing a project to transport LNG produced beyond the Arctic Circle along this route and is interested in expanding its use.
There is progress in promoting the use of the Trans-Siberian Railway as far as cooperation in the Far East, primarily in transport and infrastructure, is concerned. In particular, the Ministry of Land, Infrastructure, Transport and Tourism of Japan in cooperation with the Russian Railways is implementing a pilot project to promote the use of the Trans-Siberian Railway. The first container train carrying cargo from Japan to Europe was dispatched in 2020. And those were not individual containers as before but a whole container train. This was done in the expectation that it will make it possible to ship freight more cost effectively compared to container transportation, and many Japanese companies showed an interest and took part in the pilot project.
The companies that participated in the pilot project said that against the backdrop of destabilized logistics between Japan and Europe amid the coronavirus pandemic, the use of the Trans-Siberian Railway can be seen as a third option in addition to seaand air transport. As an example of such expectations I would like to mention that Japan's logistics company Toyo Trans started regular container shipping services with consolidated freight to Europe, to the Polish city of Poznan, along the Trans-Siberian Railway in February. This service provides for regular shipments every Thursday from a Japanese port. The cargo reaches Poznan in 22 days. Transit time decreases by about half compared to sea routes. We hope that the transit along the Trans-Siberian Railway will give a boost to logistics between Japan, Russia and Europe and lead to the further development of economic cooperation.
Next, regarding agriculture, forestry and fisheries, the relevant agencies of Japan and Russia in January 2020 signed a memorandum of cooperation on a joint Japanese-Russian project to increase the efficiency of agriculture and fish production in Russia's Far East. Current projects are now getting support, and the search is on for new projects in three areas that provide for the use of technologies and know-how of Japanese private companies.
These include, firstly, increasing the productivity and export potential of soya, corn and other crops; secondly, expanding production of vegetables through expanding vegetable greenhouses in Yakutsk and other cities; and thirdly, increasing production and deliveries of fish and seafood inside and outside Russia. Greenhouse vegetable growing in Yakutsk is a particularly large project in this sphere. Greenhouses allowing fresh vegetables to be grown all year long in severe climates and permafrost have been built in the framework of this project. Construction began in 2016, it continued in 2020, and it should be completed it this year.
Japan's company Prospect Co., Ltd. and Russia's RFP group of companies signed a shareholder agreement on joint investments in an enterprise producing 90,000 fuel pellets made of wood and agriculture waste per year. Starting this spring their shipments to Japan is expected to begin. Wood pellets are used in Japan as fuel when producing electricity from biomass.
So, even in the challenging situation caused by the coronavirus pandemic, Japanese-Russian economic cooperation has been growing steadily, based on the eight-point Cooperation Plan. Even in 2020 many significant results, which I have already spoken about, were achieved.