12 Apr 2021
WB Country Manager for Azerbaijan Sarah Michael: Opening up communication in Karabakh to help Azerbaijan turn into logistics hub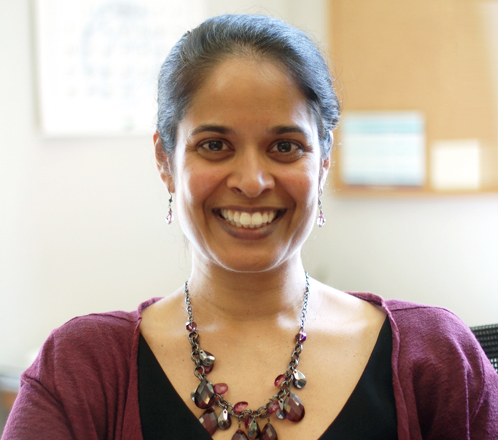 Sarah Michael
Photo: World Bank
World Bank Regional Director for the South Caucasus Sebastian Molineus recently visited Azerbaijan, where he met with Azerbaijani President Ilham Aliyev, Prime Minister Ali Asadov, members of the government and senior officials of the Central Bank. World Bank Country Manager for Azerbaijan Sarah Michael gave an interview to Interfax in which she speaks about the results of the visit and plans for further cooperation between the World Bank and Azerbaijan.
Question: How does the World Bank evaluate the results of cooperation with Azerbaijan in 2020, given the Covid-19 pandemic? And what are the priority cooperation areas for the current year?
Answer: I think 2020 is a unique year globally and in all our lives and I think it was an important year for the World Bank cooperation with Azerbaijan in many ways. It's a year in which we had some new projects that came online, which are really exciting, including employment support project, which was designed before Covid hit, but has become even more relevant in the context of Covid and Covid recovery. And we have a new project – what we call additional financing, taking an interesting project and adding additional funds around judicial services with a very strong digitalization focus. So, that project as well has not only promote access to judicial services but is also a good pilot in a way for looking at how to increase digital services, access to digital services in Azerbaijan, which again post-Covid, I think, is going to be even more important.
It's been an exciting year for new engagements but also I'm really glad to see how well the ongoing projects have fared in these exceptional circumstances. We talk about a global crisis and a global pandemic, but for us, when we are looking at Azerbaijan it's been a year of what we call triple shock – there is a global pandemic, there is an oil price shock and then there is a conflict. It's been a particularly difficult and challenging year for Azerbaijan, and unexpected year. And yet I think that projects that we have performed very well. All the projects are on track, very low risk, we expect them to be completed on schedule. What's more, part of the work that we do – maybe behind the scenes since a lot of our analytic work, a lot of our data, a lot of advisory support just going really well, and there've been new studies that have been ongoing over the last year. We released a report on human capital in Azerbaijan last year, which is a really important analysis of how the country has been doing around education, health, social protection. Over past years we had work around water security, which is of course a priority issue for the country given recent droughts, new studies on digitals, which are really forward-looking. We've done a study on broadband Internet and the market of broadband, as well as one done mostly last year which will be released soon on what we are calling a smart villages approach and looking at how ready different villages in certain places across Azerbaijan are to take up different digital approaches.
So, there are a lot of different areas where we have been engaged. I think looking forward the world will look very different post-Covid, but I think it's been a year in which we've been growing and adapting our partnership with Azerbaijan. And I think we will be ready to support the government in responding to longer-term impacts of Covid moving forward.
For 2021, I'm excited we have a new project, and it's a kind of evolution – we've done a number of pure transport projects in Azerbaijan over our 25-year history. And this project is a little bit of an evolution. It's a transport project but focuses much more on regional connectivity, we are calling it. So, we have a transport and roads dimension, it's the Salyan-Bilasuvar section, but it also includes analysis and investment in supporting local economic development, local entrepreneurs along the road and roadside services. It also includes road safety and road maintenance. So, that project is in its final stages of preparation. We hope it will be agreed by our World Bank Board and the government in the next let's say three months. Then, we've been doing lots of new work this year, and we will keep on doing this work throughout the year – maybe one to feature is engaging with government around the new national development strategy and trying to support different working groups with the analyses that we have on different sectors of interests.
A.: Do you think that the judicial project is a good experience for digitalization projects in other areas? In which areas do you think digitalization is needed most of all?
Q.: That's a good question. I think the project could be applicable both to public and private services. I think what's important is the interfaces and how accessible people feel the services are to them. Whether it's public or private services I think there are things we can learn from that project. You know I think there's a lot of scope even. You know, I'm Canadian, so coming from my home country: Covid has changed the way we think about all aspects of our life - I think whether it is public services like education, whether it is financial services, whether you are an entrepreneur and you never before received payment electronically, the way the world is changing you need to now. So, I think making sure that there is connectivity in local areas, making sure that the interfaces are easy to use, in judicial services they are incredibly complicated. They are much more complicated than some of the easier types of services.
Having set that bar so high, I think that making sure that some functionality, making sure that the user interface is there, but also the back end is there, so that we've got some kind of servers, data centers, that they are secure, that people's personal information – some of the most personal information people can share – is protected, I think all of those are positive contributions that we can learn from.
Q.: You have mentioned the road project. Could you please elaborate on other projects that could be implemented in Azerbaijan this year?
A.: This year, we are – you know the way we work, we work on the demand from the government – as always we are ready to work in any of the sectors. You know, we work across education, health, financial sector, private sector development, energy, agriculture, so really we're on stand-by to support whatever government would like. And I think in many ways given that the National Socio-Economic Development Strategy is being elaborated, it makes sense to maybe wait a few months and also to see what the world looks like after Covid, what the new normal is. And this is kind of the approach we are taking globally. We don't want to rush when we don't really know what the world is going to look like in six months. It makes sense to really see how the things will stabilize and then design a project that is exactly tailored to needs in three months, six months and I'm sure a lot more than that before we return to some kind of normal.
Even with the example of the ongoing Covid crisis and in many different aspects economic, social that Covid has caused, we are on stand-by and we are happy to support the government where we can.
Q.: Last June, the Azerbaijani government proposed that the World Bank conduct a financial sectors assessment project. How has work on this project been progressing? What is the World Bank's general assessment of Azerbaijan's financial sector and the impact of the pandemic on it?
A.: The financial sector assessment is the World Bank and the IMF together working on it and it is moving forward and moving forward well. As you know, the study really looks at the assessment of the financial sector as a whole, looks at potential vulnerabilities and challenges the financial sector is facing, and then identifies potential policy responses to strengthen the sector's stability and overall health. It is still ongoing. The study goes to the government directly.
There is a new economic update that just came out, we are expecting a rebound overall in the economy. I think the government has been very effective in responding the pandemic overall, keeping the economy stable, and we have seen relative stability, I think, in the different aspects of the financial sector. I think now seeing the Covid vaccination program is well underway, we are hoping to see a solid rebound this year and then improved growth next year.
Q.: Are there any dates when the financial assessment project could be completed?
A.: I don't have the exact dates. I think the target is over the summer months.
Q.: Is the World Bank developing a new strategy for Azerbaijan? Earlier, the World Bank showed readiness to cooperate with Azerbaijan in such areas as health, water sector, agriculture and so on. What are the most priority and interesting projects for the World Bank?
A.: On the strategy. You are absolutely right. We have our last – we usually have a five-year partnership strategies – and the old one as all finishing in 2020. The approach we are taking globally as the World Bank is a little bit - what I mentioned before – is just going a little bit slowly, slowly this year given the pandemic because it is little bit hard to identify the most strategic priorities in the midst of this kind of crisis. So, this is the global approach. Even more in Azerbaijan the government is embarking on this National Development Strategy, normally our World Bank strategy comes when it comes. It comes according to our own internal cycles and it may not necessarily be synched with the country's development, planning process. But we have this really unique opportunity that they both can move together. What we are doing this year is supporting as much as we can the government own socio-economic development strategy and that will form the bones for the bank strategy, so we really map it on top of that.
I think the five strategic priorities that are in the new 2030 vision are absolutely our priorities, the bank would be thrilled to support and thinks are essential whether it is in terms of green growth, in terms of inflation, human capital, supporting the newly liberated territories – all of these are essential and we'll be happy to support them. Of course, we are not alone, we're glad to be a long-standing partner of the government, but there is also a lot of development partners that we are also making sure that we are not overlapping, duplicating, that we're rationally supporting different areas. I think the strategy will be elaborated, the government strategy will be ready by end of this year, and as soon as we have that we'll start to already work in parallel. We are doing some new analyses that will inform the priorities that are in the strategy, we're doing something we call a Country Economic Memorandum, which is the analysis of the economy as a whole, potential drivers of growth with the view to then saying well this our analysis of potential types of growth, let's identify projects that could really build in this direction. There's also been a recent – it'll soon will be released in partnership with IFC, which is our sister organization - the country's private sector diagnostic. It's probed some particular sectors and sub-sectors where we see strong potential for private sector growth, and these include logistics, horticulture, digital financial services, things like that. That's also some analysis that will go into the new strategy alongside the government's own strategy. We should – I don't want to promise - this time next year we should have a very clear or clearer picture of what the new strategy will be.
Q.: The Azerbaijani government has developed a new program for the development of the business environment. Is the World Bank interested in participating in this program?
A.: First of all, yes, in terms of the strategy we are supporting – as I was mentioning so, particularly under the lead of the prime minister's office and the Ministry of Economy. We've been trying to support in different economic analyses we do, on the environment, different areas. We are trying under the government's leadership to provide analysis and share experience from other countries - countries facing similar challenges, similar objectives have different courses and choices you can make, so we're trying to share those with governments. That's the way we're aiming to contribute.
In terms of the business environment, we hope it should be ready soon. One of the things we've been working on this year, as I mentioned earlier, is the study of innovation and entrepreneurship – eco-systems we call it in Azerbaijan. And looking at what are the instruments, tools, approaches that exist right now to support business innovation, to support entrepreneurs, how does this compared to other countries, were the aspects where Azerbaijani firms are stronger, were the aspects where relatively more work that can be done. And looking at the areas where we can recommend different kinds of actions. So, that I think are key aspects of the business sector. There are some important strengths that the assessment found. One I can mention is the ability of firms to take up new technologies. That's higher than average, particularly for the oil and gas sector.
There are perhaps areas where firms are a little lower than average in terms of strength of the human capital, a lot of firms as they hire, still have to do a lot of additional training in order to get their staff at the levels they would need them. Human capital skills and investment particularly in the sub-technological fields are perhaps areas for growth. As soon as that study is ready, we will be happy to share. And then of course our sister IFC is also doing different things to support business environment. They are working right now for instance on reforms to the business inspection system. So, we're trying to work on the issue from a number of different angles.
Q.: Earlier, the World Bank regional director met with President Aliyev and the issue of liberated territories was raised. Could you please provide us with more substantive information about it?
A.: Indeed, it was one of the topics we spoke about with President Aliyev. As you may know, we talk about ourselves as the World Bank but actually our name is the International Bank for Reconstruction and Development. We only exist because of WW II and imperatives and the needs to rebuild the post-war Europe. Supporting reconstruction, post-conflict recovery is very much one of the core areas that we engage in as the World Bank. This is actually my background before I came in – I was managing the department, one of the units in Washington that's focusing on supporting this. We confirmed to the president that we would be glad when the time is right – obviously there are a lot safety and security issues in the region – but when the time is right we would be glad to partner with government.
And we talked about a number of different needs in the area. Of course, there are more infrastructure-related needs, of course, there are all of the conditions that would make it possible for people to live happy, healthy, productive lives - access to health and education, access to housing, good quality jobs, a good environment, supporting environmental remediation and cleanup. We spoke about those, as well as the new trade opportunities that will come from the region opening up, not only the element of integrating these territories into Azerbaijan, but then relationships in the sub-region, increased opportunities for trade, for connectivity, for logistics, but then also the opportunities that arise sort of globally – trade routes, we always talk about the Middle Corridor with Azerbaijan. We were all watching last week the ship in the Suez Canal that was stuck. An so it does also create opportunities for this Middle Corridor, and if the Middle Corridor is able to become more efficient, we may start to see not only some of the regional trade and transport increase but also globally.
Azerbaijan, I think, has tremendous capacity to be a logistics hub, and if we can realize that, it will have a tremendous potential for the country's growth. So, we talked about a lot of those different aspects and we'd be indeed excited to be partners in the recovery.
Q.: The World Bank has been considering a possibility of allocating a new loan for Azerbaijan for a project to combat the Covid-19 pandemic. Could you please elaborate on the issue?
A.: We have a global something call fast-track facility that the Bank created in light of the Covid pandemic to make faster financing available to partners around the world. We have shared the information about this with our partners in Azerbaijan and we had some discussions. We are hopeful there may be a value to the government of taking advantage of these facilities. It's still in the discussion phase.
Q.: The sum is about 95 million, isn't it?
A.: That is the amount we could make available. If the government is ready, we'll be interested. Yes.
Q.: Does it depend on the government, on how much do they want?
A.: Yes. Exactly.
Q.: A few questions about medium-term prospects of Azerbaijan's economy. What sectors could become the drivers of the country's economic growth in the next two or three years? And what is your opinion of Azerbaijan's GDP? Will it grow?
A.: I think that Azerbaijan has tremendous opportunities for growth and I think that the government has already set the ambitious target of doubling GDP growth by 2030, of diversifying the economy. We think not only about oil and gas, there are many. And we talked about some already. Transport, trade, logistics, agriculture, agricultural products, and others, you know, tourism - there are so many in the country that are being looked at. I think from our perspective strengthening skills and human capital will be essential, especially for having really high-performing sectors and for creating optimal conditions for supporting private sector growth and the completion of transition to the market economy.
FDI will continue to be a priority. I think there are tremendous opportunities here for green growth, renewables, tremendous forest resources. I think there are a lot of areas. One of the things we are looking at in the coming year is doing an actual diagnostic on green-growth potential in Azerbaijan. And that's one of the things we will use to feed into our strategy, so that we can not only support growth in general but the most strategic highest potential forward-looking. There are sources of growth that could be there for five or ten years but we really want to support Azerbaijan to position itself for the future and for innovative areas where there's going to be a lot of growth.
I think that is the perspective we'll have. And in terms of GDP growth the perspective is that we expect it to rebound this year, to increase a little bit next year. There are so many unknowns right now – you know the Covid world, the geopolitical situation in our region. But I'd say that our outlook is positive.
Q.: The World Bank says that Azerbaijan needs to carry out structural reforms. Could you please elaborate on this? What does Azerbaijan need now and in the next two or three, maybe five years?
A.: I think the government is already embarking on or has started a lot of the reforms that we would say would be important. I think perspective will be just that we help the government continue to complete some of the ongoing ones. I think the government has already started SME reforms supporting conditions for the private sector, growth, FDI, supporting a more green policy – a very strong commitment from the government for greening and reforms related. I think human capital reforms – some we're already seeing in the health sector but continuing to see a very strong, relatively high out-of-pocket healthcare payments, and the growing burden of non-communicable diseases in the country. So, reforms that will help to sort of strengthen the healthcare system. So many things are ongoing that I think the government is on the right track and it's just continuing to advance in all of those directions.