10 Nov 2020
Shell Country Chair Russia, Cederic Cremers: It is important to manage the carbon footprint, but also to meet the growing needs of the world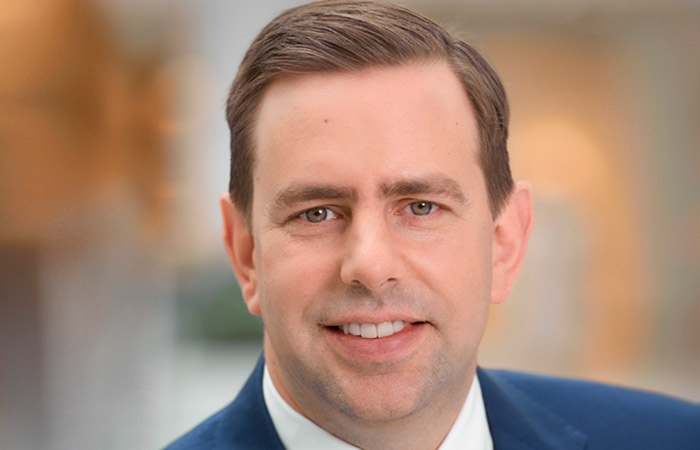 Cederic Cremers
Photo: Shell press-office
The 2020 pandemic year has forced oil and gas companies the world over to change their plans, while the environmental agenda has raised the issue of the feasibility of producing certain types of hydrocarbons. Cederic Cremers, Country Chair Russia, Shell told Interfax in an interview about how these factors have affected Shell's projects in Russia.
Question: Sakhalin-2 is Shell's largest and best-known project in Russia. The LNG market has been oversupplied for two years now. How can this impact the Train 3 project? Do you think the project would require additional cost reduction or it would be competitive even in the low-price environment? Do you believe that by the time when the project starts up the prices would recover? Do you think you might have to postpone the project even further?
Answer: We continue to believe that expansion of the existing LNG plant in Prigorodnoye is the most logical and efficient way of further growing Russia's LNG capacity in the Far East.
Our ambition to expand Sakhalin-2 remains unchanged. Such projects have a lifetime of decades, so they are less dependent on the current economic situation and cyclicity of demand.
But of course our industry and the world around us continues to move and change, and any project we do needs to be competitive in this changing industry. So for any project, including expansion of Sakhalin-2 we will always need to ensure it is very competitive globally, not only on cost, but also on elements like carbon footprint, which is becoming an increasing differentiator for our customers.
Q.: What is the status of negotiations on the resource base for Sakhalin-2, in particular from Sakhalin-3? Have the negotiations been challenged by sanctions? Did Sakhalin-1 shareholders express an interest in resuming negotiations on feed gas supply to Sakhalin-2?
A.: We are in the process of negotiations for feed gas supply from Sakhalin-3. As for Sakhalin-1, we are currently not negotiating gas supply from this project, but we are open for re-starting such negotiations.
Q.: When is the next review of Sakhalin-2 contracts? What kind of changes are you expecting – increased share of spot supplies, change of price indexes and contract duration
A.: In terms of LNG sales contracts, Sakhalin Energy completed LNG price reviews only last year, so we do not expect new reviews in the mid-term.
Q.: After Shell pulled out of the Meretoyakhaneftegaz (MNG) JV with Gazprom Neft, have you suspended your talks to enter Gazprom Neft's projects in Sakhalin (Neptun and Triton)? What is Shell's preference in the current macroeconomic situation – new onshore or offshore projects in Russia?
A.: Our decision earlier this year not to pursue completion of the MNG deal have not impacted our commitment to further develop cooperation with Gazprom Neft in current and potential new opportunities. In 2020 together we have achieved a few important milestones, including expansion of Salym Petroleum Development (SPD) license portfolio (in April we added Salymskiy-2 license to the project) and agreement to jointly work on two exploration blocks in the Gydan peninsula.
The two Sakhalin offshore blocks that you mentioned (Triton and Neptune) can also be considered within the framework of our broadening cooperation with Gazprom Neft; however, it is still too early to talk about any concrete agreements.
Q.: A few LNG projects between Shell and Gazprom have been put on hold – Baltic LNG and Sakhalin 2 LNG Train 3. Are you looking to enter other LNG projects in Russia, including those of independent producers, for example with YATEK, as they are now studying an opportunity of an LNG development in the Russian Far East?
A.: The combination of Shell's strength in the LNG market and strength of Russia in the gas market remains something we are very interested in. We are open to different opportunities in Russia whether within our existing or new partnerships. I cannot be more specific at this point.
Q.: What is the progress of your Yenisey JV deal with Gazprom Neft (two licenses in Gydan)? What is your appetite in terms of equity share?
A.: In July 2020, Shell and Gazprom Neft signed a set of agreements to establish a new joint venture for exploration and development of Leskinsky and Pukhutsayakhsky onshore license areas in the Gydan peninsula. In accordance with that documents, Shell will have 50% share in the new venture, Gazprom Neft-GEO will be the operator at the exploration stage. As for the progress… we expect this deal completion this year subject to corporate and regulatory approvals.
Q.: Gazprom Neft continues to actively develop Meretoyakhaneftegaz (MNG) and look for a partner, saying the project could be viable in the current price environment. Are you talking with Gazprom Neft to resume the Meretoyakha deal that was cancelled in the middle of the corona pandemic?
A.: We remain interested in furthering our collaboration with Gazprom Neft as evidenced by our joint work on two blocks on the Gydan peninsula and we will continue to discuss additional opportunities for collaboration where the strengths of both companies can be leveraged.
Q.: With the environmental agenda getting stronger, would you consider giving preference to gas-to-chemical developments in Russia over LNG, for instance in Gydan?
A.: We do not have such plans at the moment.
Q.: Polish monopolies and mergers body Uokik has imposed a rather hefty fine on Gazprom and its UoKiK Stream 2 financial partners. Do you think that politicians from the European Committee and Shell's jurisdictions should get involved to deal with this unprecedented issue?
A.: We are a business entity and we see NS-2 as a business project and so I would prefer not to discuss the political side of it. As for the fine imposed on us by UoKiK, we strongly oppose it and are considering further steps at the moment.
Q.: Do you think Nord Stream 2 will be completed in Q1 2021 at least?
A.: We have a limited role in Nord Stream 2 as a lender. I suggest you refer to the Nord Stream 2 company or its shareholder for comment.
Q.: Expert calculations show that carbon footprint from LNG is even higher that from pipeline gas. How could this increase costs of LNG developments? Do you have technologies to tackle this footprint and are you looking to apply them in your Russian projects?
A The most important starting point is that gas, be it pipeline or LNG, emits between 45% and 55% lower greenhouse gas emissions than coal when used to generate electricity, according to the International Energy Agency data. So gas is critical in the energy transition for different countries to not only reduce greenhouse gas emissions, but also improve air quality. For some markets, pipeline can be the most efficient way to deliver gas, for others LNG is more optimal and for some a combination.
But in addition, the important thing is that the industry, and we at Shell, are working reduce the greenhouse gas emissions of the whole chain, to reduce our impact on the environment and help mitigate climate change. This includes mitigation of methane emissions, and also technologies such as carbon capture and storage and CO2 reinjection. Both were successfully applied, for example, at the Gorgon project in Australia, where Shell is a participant. Also, please let me remind you that the use of CCS is essential to achieving the aim of the Paris Agreement on climate change to limit the global temperature rise to 1.5 degrees Celsius, according to Intergovernmental Panel on Climate Change.
Q.: Now that Shell plans to decrease the share of hydrocarbons in its portfolio in the future, are you still interested in oil projects in Russia? Is there a future for the oil industry on the back of some technologies, given then climate agenda?
A.: If we look at the question of investing in hydrocarbons in Russia - and elsewhere - through the lens of Energy Transition, we should always keep in mind that there are still 1 billion people in the world today without regular access to power and the benefits it brings. Thus, it is important to manage the carbon footprint, but also to meet the growing needs of the whole world. This is a huge challenge. In order to meet that challenge, many different things will have to happen. I hope that we will be seeing a bigger role of new technologies that will come into the energy mix more and more in addition to oil and gas.
So my short answer is 'yes'. As we work to help speed up progress through different new energies to a lower-carbon future, we still continue to invest in oil and gas, especially gas together with development of renewables in our portfolio, but also oil where we believe it will continue to be competitive in the global market, both economically and environmentally, in the decades to come.
Q.: The Russian government recently suggested tax amendments for some oil projects. Can this affect your Russian projects? Are you developing any proposals? Are you considering transition to Tax on Additional Income for some of your fields? What other changes in the taxation could increase foreign investments in Russia in your opinion?
A.: We are studying the draft laws and their impact to our business
Q.: Salym Petroleum Development has been pushing for tax benefits for tertiary oil recovery projects (ASP flooding) in Salym. Has this effort resonated with stakeholders and where is it now?
A.: ASP in its pilot application showed 17% increase in oil recovery rate at Salym fields, but the future of this technology in Russia is linked to continuous development of chemical supply chain, product price and fiscal conditions that allow economic deployment. The issue with fiscal and economic benefits for ASP is still being discussed with government officials and, I believe, will be solved together with other strategic questions of Russian energy industry development.
Q.: To what extent did your investment plans in Russia change following the OPEC+ deal and the Covid-19 pandemic? Did you have to postpone any projects?
A.: We had to review our global spend following the pandemic and the challenging economic environment. As we already announced in the 1st half of the year, our OPEX will be reduced by $3-4 billion this year compared to 2019. Our CAPEX will be reduced from $25 to $20 billion, which is about 20%.
Our OPEX reduction covers all regions of Shell's presence, including Russia. In terms of CAPEX, we had to slash drilling spending in all our joint projects in Russia. For example, SPD rephased capital and project activities but have continued to deliver the 'Southern Hub' Extension at the Salym group of fields. Some drilling and infrastructure activities will now be moved into 2021.
The OPEC+ deal did have an impact on production in our JVs.
Regrettably, we also had to suspend some new projects in Russia due to the challenging external environment, one of them was our planned MNG venture with Gazprom Neft.
Q.: Can you give a high-level description of your 2021 business plan?
A.: Russia will definitely remain a country of strategic importance for Shell and we will continue to develop our projects both in upstream and downstream.
In addition to our two core projects, Sakhalin-2 and SPD, this year we are looking to close a deal with Gazprom Neft on a joint development of two licenses in Gydan and commence exploration and operating activities next year.
As for downstream... You may have seen the news about potential expansion of our lubricants blending plant in Torzhok. We think that this plant with 200 mln litres of production capacity is very successful – it provides majority of Shell lubricants supplies in the Russian market and creates 100 jobs for residents of the Tver region. Considering this positive experience and our fruitful cooperation with the Government of the Tver region, we are considering the opportunity to expand the plant. I hope that will confirm and commence this expansion in 2021.
We will also continue to grow our retail network in Russia. Last year, we had a record, as we opened 60 sites in Russia. In the end of September 2020, we had 376 Shell sites in Russia and we plan to go over 400 till the end of the year. For Shell, Russia is one of the key growth regions in the retail business. We remain optimistic about the Russian market and plan to grow cooperation with our Russian dealers in 2021.
Q.: How is SGS doing in Russia? In which areas can SGS grow its business here? Do you think SGS would require any alliances with Russian or foreign companies in the Russian market? If yes, then in which areas?
A.: Let me first say that Shell Global Solutions today operates as Shell Catalyst and Technologies (SC&T). Shell Catalyst and Technologies already has a strong presence in the Russian refining market as a technology provider and catalyst supplier to support production of high-quality motor and jet fuels by Russian refineries.
For example, SC&T provided a hydrockracker license and technology at the Orsk Refinery which improved the refinery complexity index. This hydrockracker has been in operation for two years, and Orsk Refinery together with us are starting the project to expand its capacities now. Our other projects include a diesel hydrodesulphurization (HDS) unit at Tatneft's Taneco Refinery, one of the largest in the world; a new diesel hydrotreater and dewaxing unit at the Omsk refinery and a new vacuum gasoil hydrockracker unit at the Moscow Refinery. This unit will allow to increase the yield of the high-quality fuels (gasoline, kerosene and diesel) by processing of heavy vacuum and coker gasoil.
At the same time the world is changing at a high pace, including the energy sector which looks to minimize its carbon footprint and expand the use of alternative energy sources, including hydrogen. We see that hydrogen-based energy solutions are very high on the Russian country's agenda, and I am confident that Russia has a very good potential in that sphere. SC&T would be happy to broaden the dialogue around new energies and environmental protection technology opportunities with our Russian partners.